Are you fed up of stubborn fat that refuses to go away despite your best efforts? Are you thinking of liposuction? Have a look at some liposuction reviews. Malaysia is a place where you enjoy a great holiday along with affordable liposuction and return home looking and feeling better. With a large number of tourist destinations that also offer high quality medical facilities, you can get a bargain two in one deal when you book a holiday along with medical treatment. You can choose from places like Kuala Lumpur, Penang, Langkawi, Selangor, Malacca and others for both. With a moderate climate, Malaysia is relatively warm and rainy, though winter months are cooler.
How do you find a reliable clinic in Malaysia for liposuction?
With so many places to choose from you may be in a fix to find a reliable clinic in Malaysia. Here are some tips that will help you:
Shortlist a destination that you want to enjoy your holiday at.

Check out listings for cosmetic clinics that perform liposuction in Malaysia.

Make sure that there are qualified plastic surgeons on board. If they have international affiliations so much the better.

Check reviews of the procedure and ensure that they are mostly positive. Check reviews of the clinics as well.

Go through the pricing structure and see that you are comfortable with the price range.

Plan your trip depending on the time of the year and your budget – if your budget is low, then go off season, when hotel and air fare rates will be lower.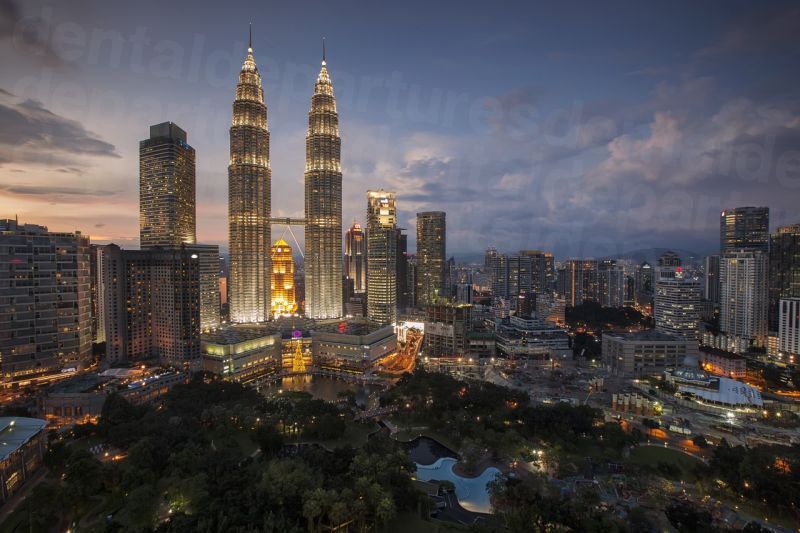 Alternatively (or after doing all your research) just book through Medical Departures' website. That is because we have a system of checks and balances in place and list only those clinics that we have vetted and that follow international treatment protocols. We also conduct background checks on the qualifications and experience of the doctors. We offer the best price guarantee. And we carry genuine testimonials from actual past patients.
Which are the top liposuction clinics in Malaysia?
Some of the top liposuction clinics in Malaysia are:
Dr Inder Clinic – Dr. Inder works out his own clinic in Petaling Jaya. He is highly qualified and is affiliated to the American Academy of Aesthetic Medicine (AAAM).
Beverly Wilshire Medical Centre – The clinic, located in Kuala Lumpur, is headed by Dr. Nasir who has studied in countries like Australia and the U.K. and is also a member of the Royal College of Surgeons (FRCS) in Edinburgh .
ARC Clinic – the clinic offers all kinds of plastic surgeries and cosmetic treatments. It has many branches in different areas.
What is the liposuction cost in Malaysia?
The liposuction cost in Malaysia is affordable. In a developed and western country you would pay an average of AUD8,600 (NZD9,542, £5,283, €5,746, US$6,844,CAD8,491) for this procedure. In Malaysia you would pay around AUD2,874 (NZD3,188, £1,765, €1,920, US$2,287, CAD2,838) for similar work.
Book via Medical Departures at the clinic of your choice after checking out liposuction reviews in Malaysia.