With the latest cosmetic surgeries, you can have greater control over the appearance of your body, but only if you can afford the cost. Australia is among the most expensive countries in the world for aesthetic treatments, which means thousands of people simply cannot afford the procedures they would love to have. If this sounds like your situation, then a trip to the Thai capital might be a solution.
In Bangkok, liposuction is much more affordable, and the same goes for procedures like abdominoplasty (tummy tuck) and other body contouring surgeries. You can effectively shift stubborn fat around your hips and belly with liposuction, and then move onto tightening up the skin around your abdomen to create a flat and smooth stomach with a tummy tuck.
You will spend less on liposuction and a tummy tuck in Bangkok compared to Melbourne, Perth, Brisbane, or Sydney, but that does not mean the quality of care will be any different. Thailand's largest city is home to excellent hospitals and clinics accredited by the Joint Commission International . Also, many of the plastic surgeons working in the city trained at universities in Australia, the United Kingdom, and the United States, where they learned to speak fluent English.
Quickly Shift Stubborn Fat with Liposuction
Liposuction is one of the most effective weight-loss surgeries currently available, a treatment that physically removes the fat from within your body. A variety of different types of liposuction exist, including tumescent liposuction, ultrasound-assisted liposuction, and laser-assisted liposuction . The main difference between them is how they break down the fat within your body before removing it. The removal stage of treatment works the same for each, requiring a small incision to be made on your skin, a cannula inserted into the incision, and suction used to extract the fat.
You will need to be anaesthetized for liposuction treatment, but this can be with a local or general anaesthetic, so you do not have to be completely sedated. If you would prefer to stay awake during your treatment, just mention this to your surgeon. After your liposuction, you can expect some soreness and swelling for around a week, and it is likely that your surgeon will recommend you wear a compression garment for between one to two months.
Enhance the Contours of Your Body with a Tummy Tuck
For people who have loose skin around their abdomen, a tummy tuck can remove it and leave you with a much more defined torso. Your skin is smoothed out around your stomach and hips to reveal the natural contours of your body. Once you have had a consolation with a qualified plastic surgeon, you will be able to fully understand the results you can expect from this type of plastic surgery.
Abdominoplasty will require incisions to be made on the skin around your waist, so a general anaesthetic is necessary. After the procedure is complete you will have to take it easy and allow your body time to heal. Antibiotics and anticoagulant medication are likely to be prescribed, and you will have to wear an abdominal binder for extra support around your abdomen. You should also avoid any strenuous exercise, heavy lifting, or active sports for a minimum of six weeks after surgery.
Combine Liposuction and a Tummy Tuck for Amazing Results
The steps taken to sculpt your body with liposuction in Bangkok are perfectly complimented by following up with a tummy tuck, and here is why. After liposuction, you are likely to have some loose skin around the area that the fat was removed from. By having a tummy tuck straight after liposuction you can have any excess skin removed, along with any remaining fat. Your skin can then be stretched and shaped so that you have a flat stomach and more defined hips. The tummy tuck operation enables a surgeon to carry out much more effective body contouring surgery than liposuction allows by itself.
Save Thousands of Dollars on Liposuction and a Tummy Tuck in Bangkok
Liposuction prices in Bangkok are lower than in Australia , and the same goes for the cost of a tummy tuck. To give you a clear picture of just how much you could save by travelling to Thailand for these procedures, here are some average prices to compare.
When you visit a clinic in an Australian city, liposuction costs on average $8,600, but in Bangkok the average price for liposuction drops to just $3,250, over $5,000 less. For a tummy tuck in Adelaide, Darwin, or anywhere else in Australia, you can expect to pay an average of $14,000. When you choose a Bangkok clinic for abdominoplasty, the average cost falls to around $8,000.
Have both liposuction and a tummy tuck in Bangkok instead of Australia and you are likely to save over $10,000. A saving like this is more than enough to cover airfares, travel insurance, accommodation, food, and other costs associated with a trip to Bangkok. To get you thinking about which clinic to visit, here are three of the best the city has to offer:
Top Bangkok Clinics for Weight Loss Treatment and Cosmetic Surgery
To start off we have the Asia Cosmetic Hospital, a Medical Departures Verified Clinic with over 100 reviews posted by satisfied past patients. Head surgeon Dr. Tanongsak Panyawirunroj has performed over 10,000 cosmetic procedures during the years he has been practicing, plus he is a member of the International Society of Aesthetic Plastic Surgery.
The highly-regarded Nirunda International Aesthetic Centre opened in 2007, founded by a group of forward-thinking surgeons who trained at King's College London in the UK. Everyone working here speaks English, making this clinic particularly well-suited for medical tourists from Australia. In addition to liposuction and abdominoplasty, a wide range of other cosmetic procedures are also available.
KTOP Clinic is a leader for cosmetic surgery in Bangkok and is the first overseas branch of the distinguished Grand Plastic Surgery in Seoul, South Korea. Expect state-of-the-art medical equipment and modern treatment rooms here, along with some of the best plastic surgeons in the city. This clinic has a patient satisfaction rating of five stars, which helped it to win a Medical Departures Global Patients' Choice Award.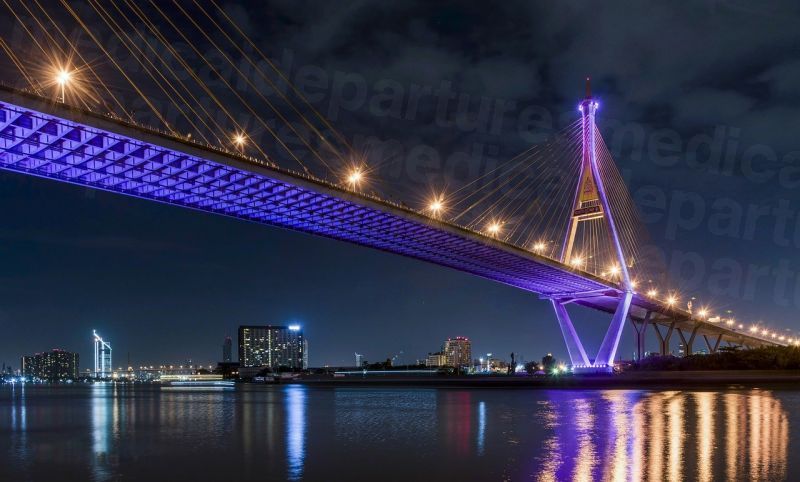 Book Your Bangkok Liposuction and Tummy Tuck at Medical Departures
You can book a consultation at Asia Cosmetic Hospital, Nirunda International Aesthetic Centre, or KTOP Clinic in just a few minutes with Medical Departures. Simply open the online appointment scheduling tool and follow the onscreen instructions to complete the process. We will handle your request and get back you shortly after with an appointment confirmation.
If you would prefer to speak with someone over the phone please give our Customer Care Team a call. They will be happy to answer any questions you might have about traveling to Bangkok for cosmetic surgery, plus they can help make all the arrangements necessary for your appointment whenever you are ready.
Sources:
Gabriel, Allen, MD, FACS. Abdominoplasty. Medscape. 21 May 2018. https://emedicine.medscape.com/article/1271693-overview
Ratini, Melinda, DO, MS. How to Choose The Best Type of Weight Loss Surgery for You. WebMD. 26 March 2018. https://www.webmd.com/diet/obesity/weight-loss-surgery-making-the-choice
Gardner, Stephanie, MD. Liposuction: How It Works, Types, Safety, Side Effect & Benefits. WebMD. 6 August 2018. https://www.webmd.com/beauty/cosmetic-procedure-liposuction
Sculpting Your Body with Liposuction in Bangkok. Breaking Travel News. 10 October 2018/ http://www.breakingtravelnews.com/focus/article/sculpting-your-body-with-liposuction-in-bangkok/
Marija, Balkovic & Irena, Jankovic. The History of Body Contouring Surgery. IntechOpen. 14 December 2016. https://www.intechopen.com/books/body-contouring-and-sculpting/the-history-of-body-contouring-surgery