Seeking to contour your eyes and eyelids for that younger face you desire? Looking for top-notch, low-cost double eyelid surgery in Bangkok ? You can discover quality-checked surgeons for your cosmetic surgery procedure with Medical Departures.
Save hundreds of dollars, whilst relaxing and recuperating in this vibrant, exciting city, home to modern medical tourism. With ground-breaking medical facilities, affordable cosmetic treatment and a thriving tourism sector, Bangkok attracts thousands of medical tourists annually.
Why Choose Bangkok For Eyelid Surgery?
Bangkok remains at the forefront of delivering high-quality, inexpensive medical and cosmetic care to overseas patents. The latest clinical treatments, an ingrained service culture and medical-staff expertise ensure thousands of foreign patients return time and time again.
Unparalleled healthcare facilities with high-quality, inexpensive cosmetic care make Bangkok a medical tourism mecca. Many of our fully-approved, background-checked clinics are internationally certified facilities, with English-speaking staff and boutique-style patient wards.
Thailand has already established an impressive medical reputation for delivering first-class quality care at affordable rates—at a fraction of the price. The alluring bright lights and city distractions are appealing for many patients looking to book a holiday prior to your eyelid treatment.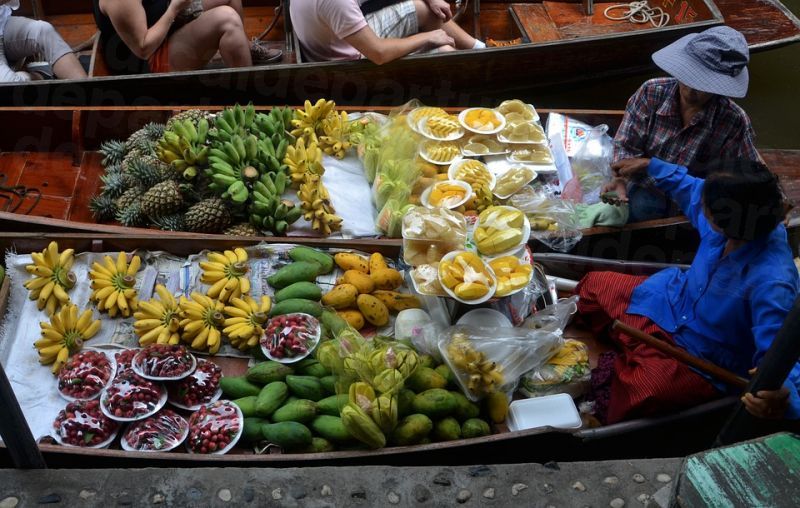 What Is a Double Eyelid Procedure?
Performed under a local anaesthetic or light sedation, this outpatient procedure takes between 30-60 minutes, and requires no overnight stay at the clinic. Surgery is split into two techniques: the incision technique and the non-incision technique. The specific method used will be according to your surgeon's preferences and subject to your surrounding eye tissue.
Clinics in Bangkok—Overview
Medical Departures does the hard work so you don't need to: we pre-check our listings and perform rigorous background checks for doctor qualifications, professional memberships, clinical quality and stringent hygiene. Check out high definition clinic photos, virtual video tours and many of our trusted double eyelid surgery review Thailand cases. Highly-reputable clinics include:
All these facilities are fully-accredited by the Chicago-based Joint Commission International (JCI) , where you can be assured of the highest international patient safety standards.
What is the Price of Eyelid Surgery Compared to Home?
Australian and New Zealand patients can save up to 80% on eyelid surgery in Bangkok:
Eyelid surgery cost in Australia: $5,500

Average eyelid surgery cost in Bangkok: $1150
Why Choose Bangkok?
Mixing old with new, Thailand's capital is packed with culture, tradition, modernity and mouth-watering street-food stalls. Quality, price and convenience draw many medical patients seeking cost-effective, superior cosmetic care.
Two million-plus patients have already experienced Bangkok's legendary healthcare facilities, service culture and pioneering cosmetic procedures. Visit the Grand Palace, take in one of Bangkok's many temples or dine on an extensive collection of street-food vendors.
Enjoy a river cruise, grab a bargain at the luminous night-market in Patpong or check out on of Bangkok's many new ritzy shopping malls. Chinatown is full of history, temples and people-watching, whilst a short trip by taxi or metro will lead you to the vibrant area of Sukhumvit.
Where to Stay in Bangkok
Varied accommodation options await you in Bangkok , suiting a range of wallets and styles. You have plenty of choices around Sukhumvit with an array of amenities, restaurants, and Bangkok's safe and convenient Skytrain.
Patients should reserve lodging close to their chosen dental clinic as Bangkok is infamous for traffic jams. Many of our fully-approved clinics also provide discounted rates on partner hotels; please contact our Customer Care Team to find out more.
How Do I Book?
Discover more and compare prices at our background-checked, fully-approved clinics in Bangkok. Take advantage of our
best price guarantee for unbeatable deals. Ready to book? See below for ways to make an appointment or contact
Customer Care for any questions about double eyelid surgery in Bangkok.