You'll be able to see that clinics here deliver results which are every bit as good as the doctors back home, but for a fraction of the price.
Botox is quick and easy, taking less than an hour to administer, and has virtually no downtime afterwards. Whether you're in Tijuana for business or for pleasure, Botox is the ideal treatment to get as it can be easily slotted in to the busiest of schedules and will have no impact on the rest of your visit.
Why do I Need Botox Treatment?
There are plenty of top quality doctors in Tijuana offering outstanding, value-for-money Botox treatments to help in the continuous war against wrinkles. Effective against lines that are formed as a result of facial expressions, such as frowning, Botox works by paralysing the underlying muscles that form the lines, eliminating them in the process.
The treatment can also be used to help control excessive sweating by blocking the nerves that stimulate the sweat glands. In order to achieve the best results possible from your treatment, it is essential that you visit one of the more reputable Botox clinics in Tijuana .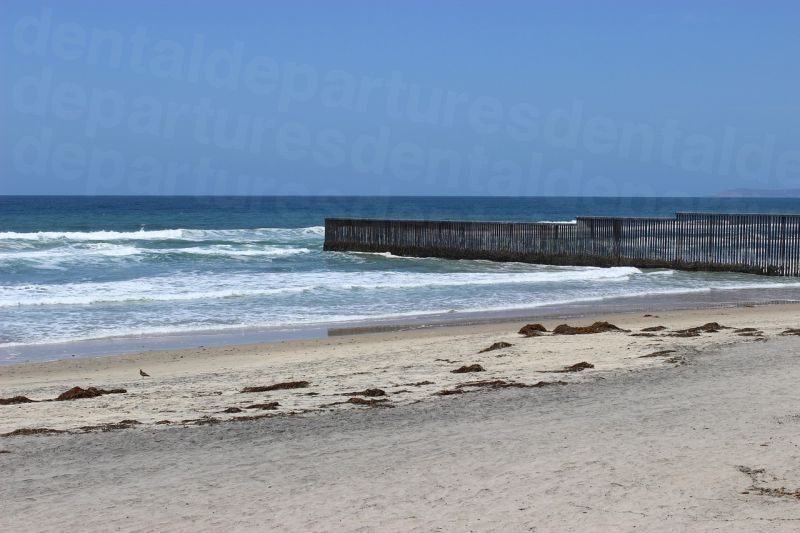 The Bajamedispa, Tijuana
The Bajamedispa are an established, one-stop facility that cater for every dermatological need, including top quality Botox treatments. Led by board-certified dermatologist, Dr Sara Lea Salas, the clinic originally opened in 2013 and is equipped with the latest state-of-the-art technology and staffed by English-speaking, board-certified experts that adhere to the strictest standards of hygiene and safety.
The clinic is recognized as one of the premier facilities for Botox in Tijuana , helping patients to regain their youthful appearance and boost their self-confidence at a price that won't break the bank.
How Much can Getting Botox in Tijuana Save me?
For Botox cost, Tijuana clinics are consistently cheaper than doctors in the United States and other parts of the world. On average, the treatment is around 25% less, with doctors in the US charging around USD $12 (CAD $16; AUD $16; NZD $18; GBP £10; EUR €11) compared to just USD $9 (CAD $11; AUD $11; NZD $12; GBP £6; EUR €7) in Tijuana.
At first glance, this may not seem like a great amount and it certainly wouldn't make any sense to make the journey to Mexico specifically to undergo the treatment. However, when you consider that these prices are per unit, the savings can soon mount up. For example, to treat an area such as the forehead, the overall cost for Botox in Tijuana comes to USD $540 (CAD $681; AUD $690; NZD $775; GBP £409; EUR €458), whereas the same treatment in the US will set you back around USD $720 (CAD $910; AUD $921; NZD $1,034; GBP £546; EUR €612).
How do I Take Advantage of These Prices?
By booking your treatment through Medical Departures, you are assured of getting superior quality treatment at the lowest rates currently available anywhere on the market thanks to our exclusive best price guarantee . We can even help you to arrange additional medical insurance , at preferential rates, through a variety of independent insurance providers, saving you even more money.
So, check out some Botox before and after pictures in Tijuana and see for yourself why it's definitely worth your while to take the plunge!