Are you losing your hair? Hair loss is a major issue for both men and women around the globe. It is embarrassing and difficult to cover up, and no amount of diet changes or prayers are going to bring your hair back. But there is hope. For many people, a hair transplant procedure is the best way to get them back to looking the way they want. However, it comes at a high price. In the USA, a hair transplant can cost thousands of dollars. That's enough to make just about anybody think twice about the operation. But what if I told you that there was a way you could get the hair you want, take a vacation to the tropics, and still manage to save money. Sound too good to be true? Phuket, Thailand has what you need. Keep reading to learn more about prices, clinics and other information about a hair transplant in Phuket. Reviews from previous patients are also included on our site.
Why go to Phuket?
Phuket is an island located in the south of Thailand. It is the biggest island in the country, and is home to over 400,000 residents. In addition, according to official travel statistics, over 5 million people visit the island every year. While most are going to soak up the sun on the beaches or explore nature, there are many others going for a different purpose: affordable cosmetic surgery. Phuket features many excellent clinics offering high quality procedures for prices that would blow your mind. So what are you waiting for? It's time to start packing.
How much do I have to pay?
On average, for cosmetic surgery, the price is only about 30% of what you would pay in western countries. In the US, a hair transplant costs an average of USD $8,300. In Thailand however, you would only pay about USD $5,500. That's over $3,000 in savings. In Thailand, not only the cosmetic surgery is cheap. Hotels, flights, food, entertainment are all priced much lower than they are in western countries. That means that with the money you are saving, you can cover all of the expenses for your trip, and still have some left over. So why settle for overpaying at the doctor at home, when you could save money on the trip of a lifetime?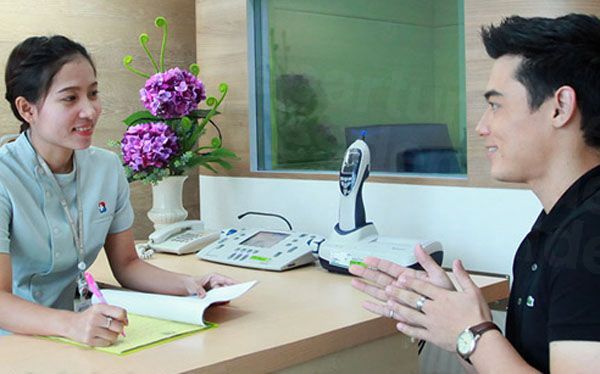 Which clinic should I go to?
Phuket offers many excellent clinics to its visitors. Be sure to check out Apex Profound Beauty Clinic. The Jungceylon branch is conveniently located in Patong beach inside of the Jungceylon shopping mall. In business since 2001, Apex Profound Beauty now has more than a dozen branches scattered throughout Thailand. If you want to hear what people are saying, check out our website to find hair transplant Phuket reviews. In addition to hair transplants, Apex also offers customers face lifts, liposuction, Botox injections, and more.
If you have questions or are ready to schedule an appointment, contact our customer service staff members who are ready to assist you 24 hours a day. Want to read hair transplant Phuket reviews? We've got those too. Our site features customer reviews, before and after pictures, procedure pricing, and more. We look forward to hearing from you!