Breast reduction surgery is one of the most common plastic surgery procedures. Women of all ages undergo this procedure, and it is never too late to consider it, particularly if you are a woman with large, heavy breasts that is causing back and neck pain, skin irritation and posture problems. Breast reduction surgery is the answer to eliminate these problems in most cases, but do some background checks – look at before and after photos or read a breast reduction review.
Why go all the Way to the Philippines?
The Philippines will be the ideal place to enjoy that long exotic island experience, as it boasts a number of 7017 islands for you to choose from. From Luzon, Visayas and Mindanao, thousands of beach resorts are available, just waiting for you to enjoy before or after your procedure.
How exactly is Breast Reduction Done?
The breast reduction is a cosmetic, surgical enhancement that aims to reconstruct the size, and shape of your breasts.
How is done, you ask? Breasts reductions usually start with an anaesthetic, and then incisions are made to specific areas of the breast. Tissues and skin are then removed manually by the surgeon, but liposuction can sometimes be an alternative when skin and tissues are not the problems.
How much does the average Breast Reduction Cost?
In this table below, you will see international average breast reduction costs and the tremendous savings when doing it in the Philippines: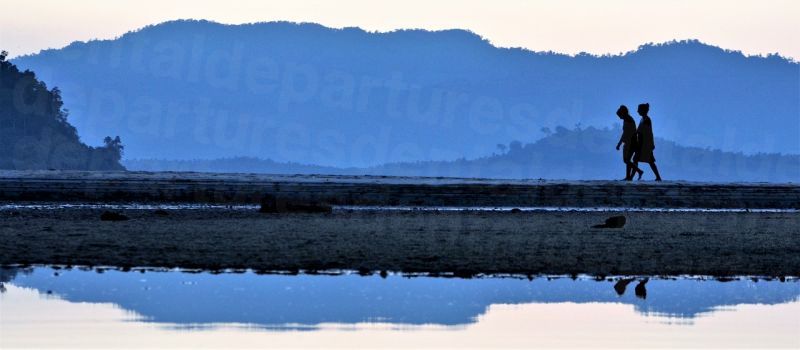 PROCEDURE
BREAST REDUCTION

US$

NZD$

AUD$

COMPARISON

$12,500.00

$17,383.00

$18,000.00

INTERNATIONAL

$3,700.00

$5,145.00

$4,731.00

PHILIPPINES

29.60%

29.60%

26.30%

% YOU PAY

$8,800.00

$12,238.00

$13,269.00

YOU SAVE
The Medical Departures recommended clinics for your benefit:
The Aivee Clinic was founded in 2002 by Dr. Aivee Teo and since then, the clinic has been providing quality cosmetic procedures and services. They operate in a place of privacy and comfort—here, you will feel the exclusivity and discretion you desire.
Body Accents provides an array of cosmetic procedure, including breast augmentation and breast reductions. Body Accents was founded by Dr. Ruth Ellen O Mangaoang, a qualified cosmetic surgeon with over 30 years' experience.
The Asian Tropics Aesthetic Center is led by Dr. Al Farabi Jaafar, a highly experienced surgeon in cosmetic surgery. With a highly-trained staff and cosmetic team, The Asian Tropics Aesthetic Center, offers enhancements resulting in natural and genuine results.
The No Worries Warranty is available on all three clinics above! Come and make use of these exclusive Medical Departures promotions!
Be amazed at the results displayed in breast reduction before and after photos. Philippines -based facilities deliver high-end procedures and natural-looking results!
You'll find that the Philippines will suffice all your vacation and medical needs--here you can go on the beach and enjoy your new appearance. After reading this breast reduction review in the Philippines and see the spectacular results, you are all set — book now through Medical Departures!