Unfortunately, IVF can be quite expensive and the cost goes up when you need more than one treatment cycle. After seeing the IVF reviews in Cancun, you may find it a more affordable option. It is also all the more attractive not only because of the intrinsic beauty of the place with beaches and blue waters, but also its proximity to the U.S. and Canada and the high quality IVF treatment available.
In Vitro Fertilization is helpful to many people
For a couple facing fertilization problems of different kinds, IVF can help them have a baby. Assisted reproductive techniques have now helped millions have babies. Without the advances in modern medical technology in recent years, this would not have been possible.
While IVF refers to the actual fertilization technique that is done outside the womb, there are many steps to it. For instance women with ovulation problems, blocked tubes or other problems may be helped to conceive. For men, too, who have low sperm motility, it is possible to retrieve sperm. In case there is ovulation failure or no sperm, donor eggs and sperm can also be used for IVF. If there are uterine or implantation problems, surrogacy can be of assistance. So IVF helps in different ways to overcome myriad obstacles. If you go through IVF reviews, Cancun will surely show up in your searches.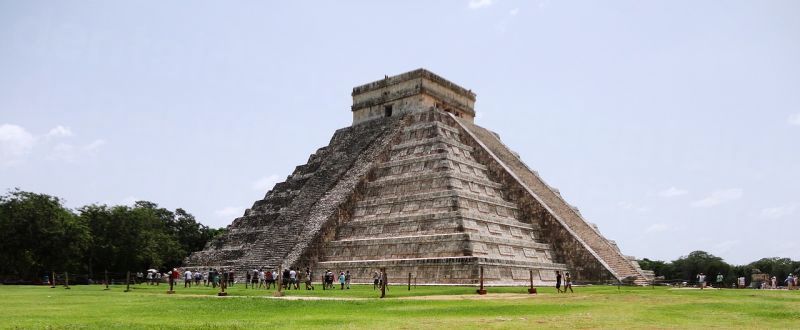 Top IVF clinics in Cancun
IVF is not just a medical procedure as there is a great deal of emotional and psychological investment involved. As such, you really want the best treatment at the hands of experienced and sympathetic doctors. Among the top IVF clinics in Cancun that offer top-notch treatment and listed on Medical Departures' website are:
Fertility Clinic Americas – a full service infertility clinic, this has highly qualified fertility specialists who are adept at treating all kinds of fertility problems and also offer hope to the HIV positive and the LGBT community.
IREGA IVF Clinic – a pioneering clinic, it was first one in the area to have a live birth using IVF. It is located inside Galenia hospital so you have access to high quality medical facilities.
Jose Eligio Gaytan Melicoff Fertility Centre –the doctor heading the clinic is a member of the American Society for Reproductive Medicine (ASRM). He offers all kinds of treatments for primary and secondary infertility.
You can choose from any of these clinics and be assured that they have been verified and checked by us and there is no compromise on quality. Read the top IVF reviews in Cancun and they will help you make up your mind.
How much does IVF cost in Cancun?
When you get IVF performed in Cancun, you would pay a reasonable rate, an average of US$5,100 (AUD6,489, NZD7,001, £3,930, €4,337, CAD6,493). For comparative work in your home country, you would pay an average of US$12,000 (AUD15,268 NZD16,471, £9,246, €10,205, CAD15,277).
Book with Medical Departures after researching the IVF reviews in Cancun and you will have higher chances of success.