High surgery prices mean many women cant get the physique that they desire so much. However, others have stumbled on a solution. By traveling abroad, they can take get a cheap breast augmentation in Malaysia . Curious? If so we have the essential information for you.
Make Sure The Surgery Is What You Want
Breast augmentation, commonly known as a "boob job," is one of the most popular surgeries in the world. Many women desire the surgery to enhance their breasts and their entire physique as a whole. However, it is not for everyone. Make sure you do your research to work out if it is right for you. A good source of information is breast augmentation before and after photos. Also, don't forget to ask the opinions of your family and friends before going ahead.
Malaysia Is A Fantastic Country
For those inspiring medical tourists, you really can go wrong by taking a trip to Malaysia. The country is relatively modern and developed when compared to many places in Southeast Asia. You will also find that traffic is light, pollution is minimal, and that there is little risk from crime. Not only that, English is widespread, which means you will experience minimal communication issues.
Another handy thing is that you don't need a visa to enter the country. Passport holders from Australia, New Zealand, and many other nations, automatically get 90 days entry on arrival.
Aim To Pay The Lowest Prices
Now you have heard all these great things about Malaysia but what about the breast augmentation prices. While modern, Malaysia is still a very inexpensive country to live in, which means it can offer surgery at much lower prices than you will find in your home country. How much lower? Have a look at our price charts below.
| | | | |
| --- | --- | --- | --- |
| | Price in Australia (AUD) | Price in Malaysia (AUD) | Savings (AUD) |
| Breast Augmentation | $15,700 | $6,000 | $9,700 |
| | | | |
| --- | --- | --- | --- |
| | Price in New Zealand (NZD) | Price in Malaysia (NZD) | Savings (NZD) |
| Breast Augmentation | $16,800 | $6,400 | $10,400 |
Remember, Low-Cost Doesn't Mean Low Quality
You may be worried that you will get what you pay for, meaning lower surgery prices will result in lower quality. This is simply not true as long as you visit a world-class clinic, such as the
Pantai Medical Centre Kuala Lumpur , the Arc Clinic and the Beverly Wilshire Medical Centre Kuala Lumpur . These are some of the finest medical establishments in Kuala Lumpur, all offering breast augmentation surgery to Western standards.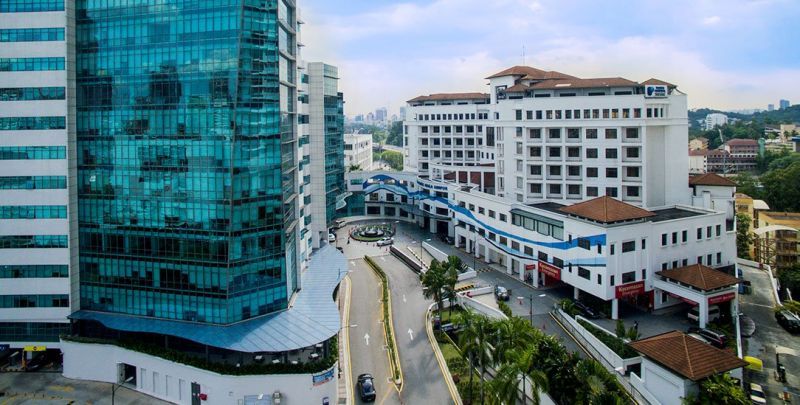 Essentially, they have surgeons trained to the same level as countries like Australia and New Zealand. The implants used in the surgery are the same and so is the surgical equipment. Overall, you will get the exact same result if you visit one of them.
Good Luck If You Do Take The Trip
We hope you do decide to get cheap breast augmentation in Malaysia. With the quality being so high, there is really no need to overpay at home. So, why not get planning and make Malaysia your medical destination.