1. Visit One Of Our Verified Locations
There are many IVF clinics and hospitals in Singapore which can make the selection difficult. We are here to help by recommending our top verified establishments. These have been extensively background-checked to make sure they meet our high standards.
First up is the Thomson Medical Centre . This was founded in 1979 and has developed into one of Singapore's most prestigious medical institutions. A dedicated IVF department will take care of you - not only by providing you with top medical professionals but also providing you with a friendly and professional service. All your questions about IVF will be answered, and you will be left with no doubts in your mind.
Next, we recommend the Mount Elizabeth (Orchard Branch) Hospital . This is another prestigious medical establishment that has been delivering excellent results for 30 years. The medical team has top Singapore qualifications, as well as international qualifications from America, the UK, and a range of other countries. As far as your IVF treatment is concerned, you will find yourself in expert hands the entire time.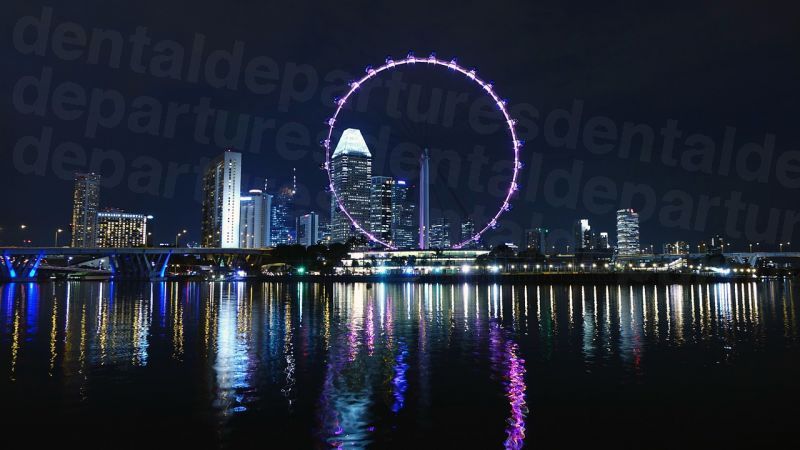 2. Pay Competitive Prices
By getting in-vitro fertilization in Singapore, you will get not only excellent treatment but also very affordable treatment. The prices are lower than Australia, New Zealand, and many other western countries. Have a look at our price guide below to see the savings possible.
| | | | |
| --- | --- | --- | --- |
| | Price in Australia (AUD) | Price in Singapore (AUD) | Savings (AUD) |
| IVF | $10,500 | $7,600 | $2,900 |
| | | | |
| --- | --- | --- | --- |
| | Price in New Zealand (NZD) | Price in Singapore (NZD) | Savings (NZD) |
| IVF | $11,300 | $8,100 | $3,200 |
It's nice to know you can get some of the best treatment in the world and also save a few thousand. This is why we recommend Singapore as one of the top locations for Australians and New Zealanders to get IVF.
3. Enjoy The Lion City
Singapore is an amazing city that will allow you to get your IVF treatment while also having a great holiday as there are numerous shopping, dining, and nightlife options to keep you entertained.
The other great thing is that Singapore is very accessible for the western traveler. What we mean is that the traffic is relatively light, the streets are clean, and most people speak English. Communication issues and cultural barriers are generally not an issue. If you have never traveled to Asia before you will find Singapore to be a great starting point.
4. Don't Hesitate
Getting IVF in Singapore can really transform your future by allowing you to have a family. If you have already consulted a doctor and they have told you that IVF is right for you, then don't put it off. By traveling to Singapore, you can get the procedure done at a world-class establishment and save thousands. On top of this, you can also have a great holiday.