Get inspired for a medical tourism trip by reading a laser hair removal review. Koh Samui's top clinics have them displayed on their pages. You will find that they are overwhelmingly positive, due to the quality of the treatment, the amazing prices, and the beautiful tropical environment.
The Perfect Location For A Medical Vacation
Koh Samui is one of the best places in the world for a holiday. The remarkable Thai island has some of the world's most superb scenery. Whether you're sitting in a restaurant, lying on the beach, or touring around the island, you will be greeted by amazing views of the ocean, coastline, jungle, and mountains. This will make for some fantastic photo opportunities to post on Facebook and show family and friends
You will truly be able to escape the stress of work and modern life. When not at the clinic you can relax on the beach, explore the island, eat, drink, and even party right by the ocean. Trust us, you will not be bored in your free time.
Do Your Research To Find The Perfect Clinic
Koh Samui is not just some desert island, it has a well-developed infrastructure, including malls, movie theaters, a hospital, and many excellent cosmetic clinics. Trying to pick one can be difficult. Luckily, we have some brilliant laser hair removal clinics shown on this website. We only advertise them because we genuinely believe they are the best on Koh Samui. They have all been extensively researched and background checked by us. This process includes a site visit, verification of doctors qualifications, confirmation that the clinic is experienced in providing laser hair removal, reviews by its previous patients, and a variety of other factors. The top clinics we recommend are: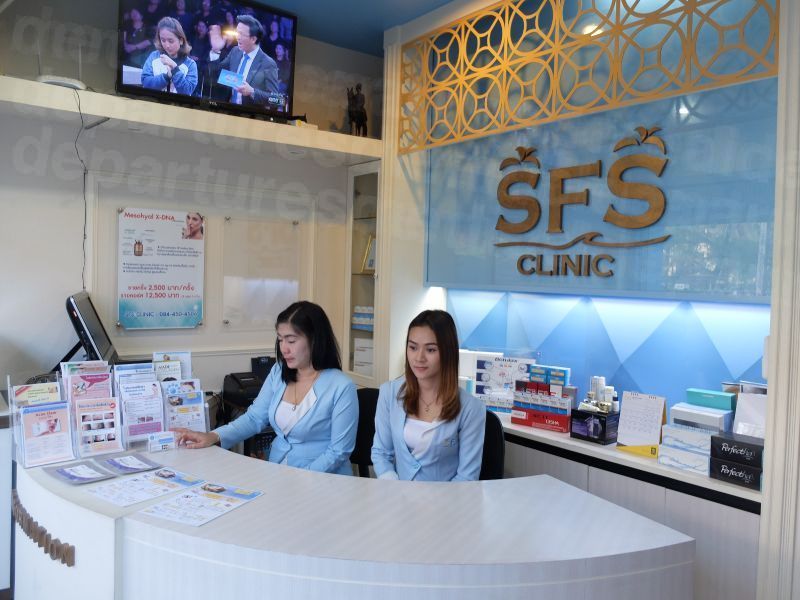 More information can be found about them by navigating to their pages on this website – just click on the clinic names above to get to their pages – where you can compare prices, book an appointment for your laser hair removal in koh samui, read reviews and much more.
The Prices Won't Empty Your Wallet
This small tropical island has a very low cost of living when compared to cities in the western world. This means that the clinic can offer VERY affordable prices. Savings are at least 50%, usually more. Have a look at the laser hair removal prices below.
Australia : Laser hair removal in Australia costs around $1,000 depending on the area. On Koh Samui, it costs $50-$300.
New Zealand : Laser hair removal in New Zealand costs around $1,100 depending on the area. On Koh Samui, it costs $55-$330.
Remember, prices can vary depending on the clinic, the area of treatment, and whether you're male or female. These figures are a guide only, but what we can guarantee is that you will pay a lot less than at home.
So what are you waiting for? Be the next person to write a glowing laser hair removal review. Koh Samui is the ultimate destination to combine a vacation with cosmetic treatment, so put it at the top of your list of destinations.