Are you ready to undergo Liposuction? Tijuana Clinics offer great deals!
Today, many people prefer to remove excess body fat by means of cosmetic procedures like liposuction. Tijuana clinics are not only known for the quality services but also for their convenient and accessible location and low costs. Moreover, Tijuana is near the US-Mexico Border making it very attractive for patients from North America.
Patients can use the services provided by Medical Departures to learn more about the procedure and to book the clinic and accommodations for the trip.
Many medical tourists primarily from North America take advantage of high-quality cosmetic surgeries in Tijuana such as undergoing liposuction. Clinics in Tijuana are accustomed to working with foreign patients and they provide them with successful results.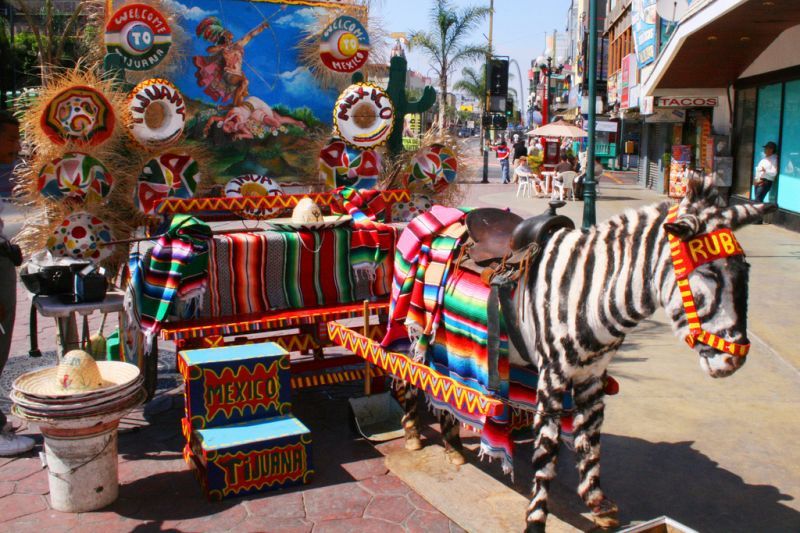 Ricardo Vega Montiel is one of the most notable Mexican plastic surgeons. For more than 17 years in medical practice, he gained an outstanding record in terms of safety and quality. Dr. Vega and his dedicated and well-trained medical team provide various treatments and surgical services which includes the following:
Liposculpture
Tummy tucks and facial rejuvenation
Microdermabrasion
Lymphatic drainage
Mesotherapy
Photo-therapy
Known for its 'first-class' surgical and medical services, Advanced Health Medical Center is a leading surgery center in Tijuana catering for both local and foreign patients. The clinic follows international standards for safety and hygiene.
By using the most up-to-date technologies, the clinic's competent and well-trained clinicians and medical staff provide an extensive range of surgical and specialties which include orthopedics, ophthalmology, plastic surgery, gynaeocology, urology and obesity surgery.
Are you looking for experts in the areas of aesthetic and plastic surgery? Cammel Plastic Surgery specializes in providing treatments to improve your body shape, facial features and breast appearance.
Headed by Dr Camacho-Melo, a well-trained and board certified plastic surgeon; the clinic continues to deliver different facial surgical and non-surgical treatments which include the following:
Facelift
Eyelid Surgery
Rhinoplasty
Lip Augmentation
Chin & Cheek Contouring
Brow Lift
Neck Lift
Botox and dermal fillers, such as Restylane and Artecoll.
A well respected plastic surgeon in Tijuana, Dr Isabel Balza Mirabal is a specialist in head and neck surgery. In order to meet the aesthetic and medical goals of her patients, Dr. Balza continues to study the most advanced techniques and developments in plastic surgery.
Her clinic delivers procedures that include a wide range of cosmetic surgery and anti-aging procedures. She also offers surgical procedures including the following:
Breast procedures
Tummy tucks
Liposuction
Facelifts
Nose jobs
Eyelid surgery
Ear reshaping
Facial peels
Dermal filler treatments
Botox
As is the case in most cosmetic procedures liposuction can be fairly expensive, especially if the insurance does not cover it. International patients have been pleasantly surprised at the affordable liposuction cost in Tijuana.
INTERNATIONAL PRICES VS. TIJUANA, MEXICO PRICE
PROCEDURE

US$

CAN$

AUD$

COMPARISON

LIPOSUCTION

$ 6,000.00

$ 7,760.00

$ 8,600.00

INTERNATIONAL

$ 2,500.00

$ 3,242.00

$ 3,290.00

TIJUANA
Rafael, one of the former patients shared his positive liposuction review about the services and staff in Tijuana. He says:
"Thank you Dr. Vega for all his attentions, his professionalism and enthusiasm, for his gift of people and the truth has made me feel a new and young man again, he has done his work very well, in good time and to follow the successes!"
With safe, clean and comfortable medical facilities in Tijuana, patients from other countries don't need to think twice about visiting the city and undergo liposuction. Surgeons are as competent as the surgeons in North America when it comes to cosmetic surgeries like liposuction. Tijuana clinics are waiting for you to discuss your medical and cosmetic needs. Visit their clinics now and save a lot in the process.