Chiang Mai, in Thailand, has various well-known spas and wellness centers where you can access alternative treatments like a Thai foot massages. Many of these centers are also located in near coastal areas, making them more attractive and appealing to visitors. In addition, medical facilities are available here.
Botox treatment is one of the popular cosmetic treatments available in Chiang Mai. Botox is one of the most affordable non-surgical cosmetic procedures that effectively combat wrinkles, smooth lines and crow's feet. The procedure is most effective on active wrinkles and will in most cases remove 80% of these wrinkles. It is important to note that regular treatments must be done every four/five months.
Botox is a botulinum toxin injected into the muscle to paralyze it and this relaxing effect of the muscle make patients look years younger.
Medical Departures work hand in hand with patients and make sure that the quality of services they receive come from certified surgeons. Most of our recommended clinics offer free quotes and we can provide additional insurance at a minimal fee. If you want to schedule an appointment, do not hesitate to contact us.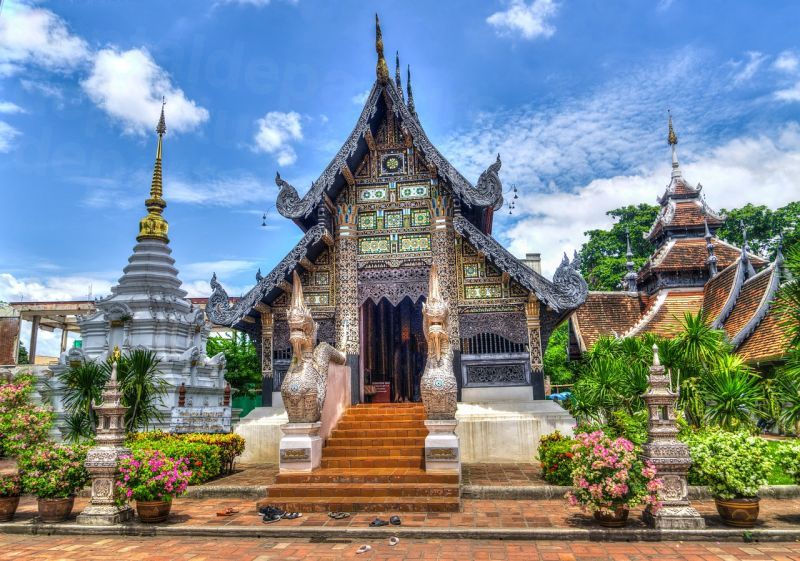 Among our top 3 recommended clinics are:
Machita Clinic finds ways to provide patients with a broad spectrum of beauty treatments intended for a slimmer, younger and more beautiful appearance. This clinic is dedicated to delivering a caring atmosphere. Also, their patients can enjoy their vast selection of cosmetic and beauty treatments like Botox and fillers.

Pan Clinic aims to be one of the most renowned and leading cosmetic dermatology clinics in Thailand. In order to do this, its medical team assesses the patients thoroughly and provides them with a detailed treatment plan. They also offer a wide range of treatments that can treat particular problems such as wrinkles, scarring or just dull and tired-looking skin. With Pan Clinic, all your skin concerns will be eliminated.

DIAA Aesthetic Clinic has state-of-the-art equipment and medical staff who are trained in the latest techniques. They constantly strive to provide the highest quality of services possible to help patients feel and look at their very best.
These medical centers in Chiang Mai contribute to the success of medical tourism of Thailand, making this country one of the top medical destinations in the world. There are quite a lot of excellent hospitals and clinics that offers affordable treatments. You can access to their medical health care services and save on medical bills at the same time!
Looking at the Medical Departures prepared prices gives a good indication of savings in Chiang Mai.
| | | | | |
| --- | --- | --- | --- | --- |
| PROCEDURE | US$ | AUD$ | NZD$ | COMPARISON |
| BOTOX P/UNIT | $15.00 | $20.00 | $20.91 | INTERNATIONAL |
| | $12.50 | $15.85 | $17.43 | CHIANG MAI |
| | 83.30% | 79.20% | 83.40% | % YOU PAY |
| 75 BOTOX UNITS | $ 1,125.00 | $ 1,500.00 | $ ,568.25 | INTERNATIONAL |
| | $ 937.50 | $ 1,188.75 | $ 1,307.25 | CHIANG MAI |
| | $ 187.50 | $ 311.25 | $ 261.00 | YOU SAVE |
| 100 BOTOX UNITS | $ 1,500.00 | $ 2,000.00 | $ 2,091.00 | INTERNATIONAL |
| | $ 1,250.00 | $ 1,585.00 | $ 1,743.00 | CHIANG MAI |
| | $ 250.00 | $ 415.00 | $ 348.00 | YOU SAVE |
Medical tourism in Thailand is developing faster than in most other countries. One of the biggest factors is affordable cosmetic treatments such as that being offered at the Botox clinics in Chiang Mai. If you are looking for considerable options for your Botox, Chiang Mai will welcome you to the world of a healthier and more beautiful you.