Looking for the Best Hospital in Chiang Mai? Ram International Hospital Should Be Your Choice
Medical tourism helps you save money on major medical procedures while also enjoying a vacation in Asian and Latin American countries. For people in countries like Australia and New Zealand, Thailand is emerging as the top medical tourism destinations with affordable treatments at world-class facilities in Bangkok, Phuket, Chiang Mai etc. But while cost savings are a major advantage, the overall success of your medical trip depends on which hospital you choose. If you are visiting Chiang Mai, Ram International Hospital will be an excellent choice for you.
Routine Checkup and Vaccinations
Ram Hospital offers you a diverse range of medical treatments under one roof. Many people visit the Ram Hospital (Chiang Mai). Vaccinations are one of the reasons for these visits. Depending on your insurance provider, you can get your checkup covered in Chiang Mai as well. Also, the Ram Hospital (like all top medical facilities in Thailand) do not keep foreign patients waiting for a long time and you will find their services highly efficient, especially in comparison to hospitals in the English-speaking world and even Europe.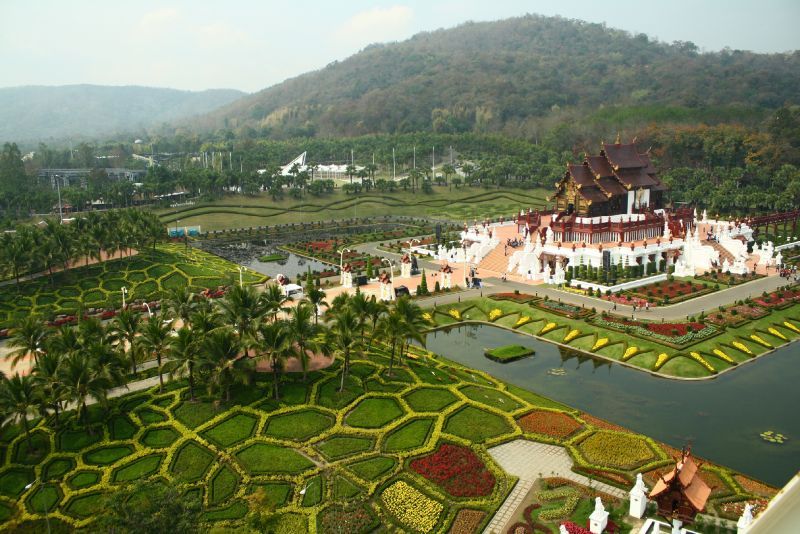 Skincare
At the Ram Hospital (Chiang Mai), dermatology is one of the most sought-after service by medical tourists. There is an entire dermatology center with state-of-the-art equipment, specialist staff, and a stellar team of skin care doctors that are highly qualified and have years of experience. These doctors have committed to riding your skin of blemishes and diseases that impact not only your appearance but your self-confidence and overall quality of life. You can read reviews of Ram Hospital's dermatology services online.
Cosmetic Procedures
Ram Hospital is best known for its cosmetic procedures in the medical tourist circles. This hospital has a line up of some of the best surgeons in Thailand for plastic, cosmetic and reconstructive surgery , names like Dr. Padungkiat Sethakul (MDS), Dr. Wannakorn Phatharajaree (DDS), Dr. Pracha Kanyaprasit (MDS), Dr. Nathapan Klapajon (MDS), Dr. Porntip Sanguanmitra (MDS), and Dr. Thawatchai Tansathit (MDS). Not only are these highly qualified, but they have extensive experience in procedures like rhinoplasty and breast augmentation. Each surgeon, on average, has around 20 years of experience, which speaks volumes about the safety and reliability of the procedures.
Emergency Services
Last but not the least, the Ram Hospital is one of the best hospitals offering trauma assistance for accidents and injuries. There is a 24-hour emergency department to help patients in these unforeseen scenarios. Tourists who face accidents will find Ram Hospital's staff highly efficient and co-operative. The majority of the hospital staff will be fluent in English so you do not experience any communication problems, especially during emergencies. The existence of such reliable emergency services is truly a big reassurance when you're traveling far from home.
To sum up, if you seek medical services of any kind in Chiang Mai, Ram International Hospital is there to help. This
is reflective of the Thai healthcare sector which is constantly developing itself to serve overseas patients in the best possible manner.