If you are want to acquire a firmer, rounder breast, but are unable to afford mastopexy surgery in Australia or New Zealand, you might seriously consider having a breast lift in Thailand . Medical tourism is booming in Bangkok, and well-regarded doctors from all over the world work in the hospitals here. With so much demand for affordable cosmetic procedures from international patients, many cosmetic surgeons here speak English fluently and the hospitals where they work are often JCI-accredited .
How Much you Could Save on a Breast Lift in Thailand
Breast lift cost in Thailand is just a fraction of the price you can expect to pay in Australia and New Zealand. To give you an idea, the average cost of a breast lift in Thailand is AU$4,900, whereas in Australia you can expect to pay somewhere in the region of AU$15,800! With savings of around 60% to 70%, you should find yourself with plenty of cash left over to enjoy some relaxing downtime or recuperation after your procedure.
Breast Lift Recuperation at a Thai Beach Resort
After your breast lift operation you are likely to feel sore and tender, and many breast lift patients take a couple of weeks off work once the procedure is complete. Thailand is a perfect destination for recuperation after breast surgery, thanks to the many affordable beach resorts and luxury hotels dotted around the country. Spend time under a parasol by the pool at a Bangkok hotel or head off to explore the picturesque Thai islands in the Andaman Sea, it is up to you!
To really unwind head to Koh Lanta, with its unspoilt Mu Ko Lanta National Park . Just off the coastline of Krabi, this island gets quieter the further south you head. Expect plenty of exotic wildlife, both in the jungle and beneath the water, along with spectacular beaches. Stay at the Sri Lanta Resort and you will have direct access to one of the finest stretches of sand on the island.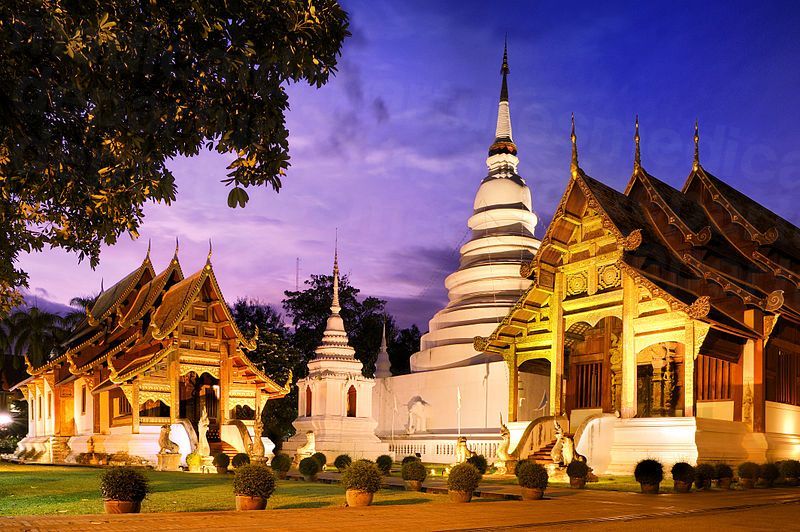 Three of the Best Thai Breast Lift Hospitals
KTOP Clinic is a premier Bangkok hospital that specialises solely in cosmetic surgery, and the only overseas branch of Korea's Grand Plastic Surgery Hospital. Dr. Ryu Sang-Wook is the medical director of this hospital group, which offers everything from straightforward liposuction to comple facial contouring. Doctors here regularly carry out breast lift surgery and you will see plenty of happy reviews from satisfied patients.
Another top choice is the award-winning Samitivej Hospital , which first opened its doors in 1979, and not only offers breast lift surgery but also many other types of medical care as well. The majority of the staff here are bilingual and doctors are on hand 24/7 to deal with emergencies.
You will also find specialists in mastopexy surgery at Yanhee Hospital , and its renowned Health and Beauty Centre, which has welcomed international patients from a total of 162 different countries over the years. A huge 15-storey medical centre that employs 150 full-time doctors and over 800 nurses, Yanhee was one of the first hospitals across the whole of Asia to receive accreditation from the Joint Commission International .
Feel free to research your options on our website, where we make it easy to book an appointment online. Or you can contact our Customer Care Team with any additional questions or concerns.