Cosmetic treatments can have a massive effect on lives and especially confidence. For some people, having a rhinoplasty, also known as a nose job, could be the difference between getting a job or disappearing into obscurity. Sure, I might be being a little dramatic, but if you are looking for a lifechanging rhinoplasty, Chiang Mai in Thailand is currently one of the cheapest places in the world for such treatments.
Looking at our beautiful best is always an ongoing job. It is impossible to fall out of bed every morning looking like a Supermodel, although we do try. A nose job can be great in an aesthetic sense, but also for those who have trouble breathing through their noses, so we shouldn't pigeonhole this as simply an aesthetic treatment. Did you know that SE-Asia is now one of the quickest growing medical tourism holiday destinations in the world that merges world-class facilities and affordable low prices? Not many people do.
Looking your Best in Thailand
Thailand is now the ultimate location for a medical tourism vacation because not only is it a famous holiday location in its own rights, but is also one of the cheapest places for cosmetic treatments such as a rhinoplasty. Chiang Mai is situated in Northern Thailand and is an epicenter for art, culture and natural beauty. Chiang Mai is also home to some amazing world-class rhinoplasty clinics.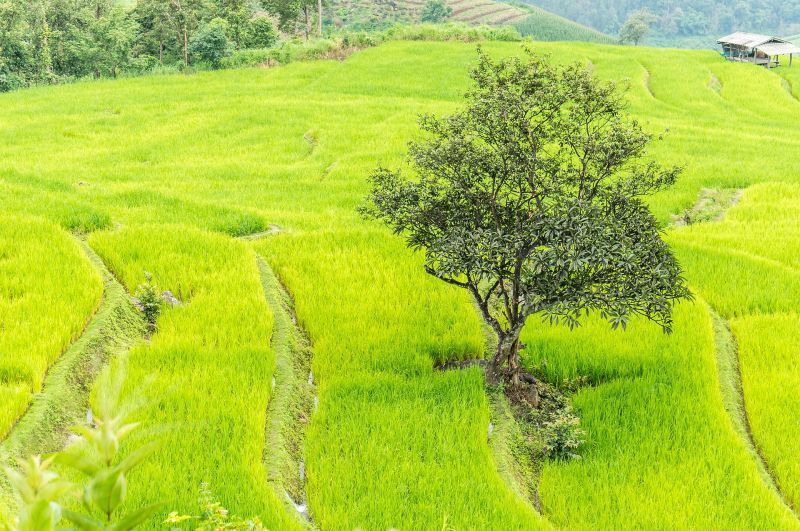 At Medical Departures, we have pulled out all the stops to give you a definitive list of the best clinics in the region that come with rhinoplasty review pages from former clients of each clinic. Take your time to peruse each listing to find clinic reviews and even rhinoplasty before and after photos that show the results of their treatments.
When you are seeking the best choice of clinics for rhinoplasty Chiang Mai and Medical Departures have to offer, we highly recommend Rose Clinic Chiang Mai , Machita Clinic , and DIAA Aesthetic Clinic . These 3 clinics have been voted the best by former patients for appealing to international patients and offering top-notch services for a fair price.
Chiang Mai Rhinoplasty Cost
Now we have streamlined the options down to 3 clinics, it's time to find a rhinoplasty cost that is competitive and fair. Please take your time to view the average price of rhinoplasty in Thailand: US $ 2,000 (CAN $2,528; UK £1,527; Euro €1,744; Aus $2,553; NZ $2,722), compared to the prices in the US $ 8,800 (CAN $11,163; UK £6,721; Euro €7,675; Aus $12,600; NZ $13,411). With unbeatable prices like these, you can get back to your beautiful best in the most affordable way.
When you want to improve your facial features, nothing can match a rhinoplasty. Chiang Mai in Thailand is one of the most popular destinations in the world for an affordable nose job. Every year, thousands of people from Australia, New Zealand, Europe and America make that special pilgrimage to Thailand to take advantage of the amazing options on the medical tourism scene. Check out our rhinoplasty clinic listings in Chiang Mai and book your appointment.