Worried about thinning hair, a receding hairline or bald patches? Ever considered a hair transplant in Malaysia? Let Medical Departures find and book you the ideal specialist for your procedure—saving up to 70% compared to what you would expect to pay at home.
If you have tried every home-grown treatment and nothing has worked, a hair transplant is the ideal solution to regain those luscious locks. With our fully-researched clinics offering high-quality care, why not combine a relaxing vacation with an affordable medical procedure.
Why Choose Malaysia for Hair Transplant Treatment?
Thanks to world-class medical facilities at affordable rates in an excellent holiday destination, Malaysia welcomes hundreds of thousands of international patients annually. Toward the end of the Nineties, Malaysia saw a significant surge in medical tourism. Now, a host of private health care facilities are recognised members of the Malaysian Society for Quality in Healthcare and the US-based Joint Commission International . Boasting state-of-the-art equipment, English speaking staff and fully-equipped clinics, patients from the region and beyond are seeking out top-rated medical care in Malaysia at a fraction of the price.
Why Should I Book My Hair Transplant in Malaysia?
Medical Departures only works with clinics that meet our high standards. All our medical facilities have been rigorously vetted for quality, professional memberships, stringent hygiene and fully-accredited surgeons. Browse our site before you reserve. Check out virtual clinic tours, images and patient testimonials.
Some of our most reputable clinics for hair transplants include Smart International Aesthetic Glojas Health Clinic , Inder Clinic (led by Dr. Inder, a pioneer in aesthetics), and Premier Clinic .
How Much Can I Expect to Save?
The typical hair transplant cost in Malaysia is $2,406. Compared to Australia where prices are $12,000 AUD, patients can save at least 70%.
Where Can I Stay in Malaysia?
When it comes to finding accommodation in Malaysia , choose from a plethora of options to suit any discerning budget. Several popular Malaysian cities provide several budget-friendly options such as YMCA youth hostels, whilst hotels cost as little as AUD $10 per night. Benefit from major hotel chains as well as luxury four- and five-star hotels. Prices start from around AUD $35 per night.
Visitors will find broad selection in bigger cities such as Kuala Lumpur, Johor Bahru or Penang. Patients can find numerous resorts, serviced apartments and sophisticated five-star hotels here for less than AUD $200 per night.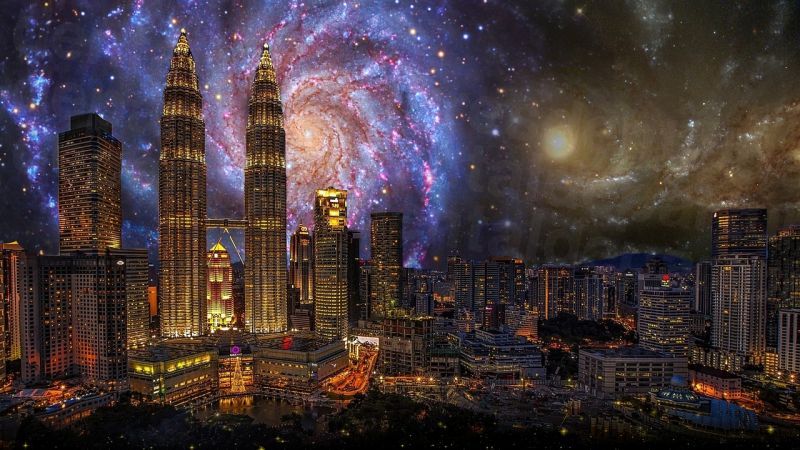 Why Plan A Vacation in Malaysia?
Malaysia is certainly "Truly Asia," a melting pot of Asian, Muslim, Chinese, Aboriginal and Hindu cultures results in a fascinating melange of heritage and diverse cityscape, making this destination so special.
Kuala Lumpur is home to 21st Century modernity thanks to the glitzy Petronas Towers and array of mega-malls. Beachcombers will want to visit Malaysia's Unesco World Heritage–listed destinations, including Melaka and George Town (Penang) with its distinctive architecture and townscapes, stretching back half a millennium.
Get up close and personal with tribal experiences in the Eastern Malaysian states or enjoy the verdant landscape and wildlife on Borneo. From tapirs to swinging orangutans and silvered-leaf monkeys, Malaysia's jungle regions offer a rich tapestry of nature. Stunning waters can be found across coastal Malaysia, ideal for snorkeling or diving (especially in Sipadan) among the spectacular tropical fish, corals, dolphins and sharks.
Visitors can benefit from a myriad of expedition opportunities, trekking and mountain-climbing across Mount Kinabalu or West Malaysia. Stroll down the fairway on one of Malaysia's world-famous golf courses or sit back and enjoy the natural habitat.
How to Book?
Hair loss is irreversible, so what are you waiting for? Let Medical Departures take care of all your medical and travel arrangements. We can find you the right specialist at the best prices—
! When you are ready to book your hair transplant procedure in Malaysia, do not hesitate to contact us via our dedicated
.