If you've been looking for a new, sleeker, more youthful appearance and maybe also for a reason to get away from the everyday stresses of western life, why not consider a nose job in Malaysia and kill two birds with one stone?
The Southeast Asian nation's cosmetic surgery clinics are pristine, modern, and world-class; its beaches are white, sandy, and waiting. Along with its growing economy, Malaysia's cosmetic experts have also grown in quality and scope of their work, now competing with rival western clinics for the highest caliber of care.
The time has never been better to take advantage of low cost while it remains low in Malaysia and the high quality of care you can find currently in the country. To make your decision easier, let us introduce two of our most trusted partner clinics, the Beverly Wilshire Hospital and the Da Vinci Clinic .
This price comparison chart, located below, shows you just how many thousands you can expect to save on your nose job in Kuala Lumpur, Malaysia's sprawling metropolitan capitol.
Nose Job Cost:
| | |
| --- | --- |
| Western Average | $6,109 USD ($8,098 AUD, $8,688 NZD, $8,246 CAD, €5,695 EUR, £4,770 GBP) |
| Beverly Wilshire Hospital | $2,820 USD ($3,738 AUD, $4,010 NZD, $3,806 CAD, €2,629 EUR, £2,202 GBP) |
| Da Vinci Clinic | $2,865 USD ($2,779 AUD, $2,993 NZD, $2,788 CAD, €1,864 EUR, £1,687 GBP) |
Now that you have an idea of the money you can save, take a glance at our reviews of these clinics, with real-life patient testimonials:
Beverly Wilshire Hospital:
Head Doctor Wong Chee Hin presides over this cosmetic surgery gem, having amassed 25 years of cosmetic surgery experience and ensuring the quality of every procedure under his careful, watchful eye. Beverly Wilshire Hospital has earned a perfect 5-star rating from Medical Departures clients, including Vanessa.
"I would like to thank you for all your assistance throughout my procedure; you made my decision to use the Beverly Wilshire very easy by your professional approach and always answering my queries immediately. I could highly recommend the Medical Centre to anyone requiring surgery. The facilities are of a very high standard and all the staff were so pleasant and helpful."-Susan
Da Vinci Clinic:
Also awarded a perfect 5-star rating by Medical Departures clients, Da Vinci Clinic employs the most cutting-edge techniques utilizing the most modern equipment to provide a quality of nose job that rivals or beats any clinic in the West.
"Had comparison with other clinics and finally made my decision with this clinic. They are very professional and explained everything well. Their staff and nurse are friendly. Very caring and patient. Feels homely. Keep it up."-Wendy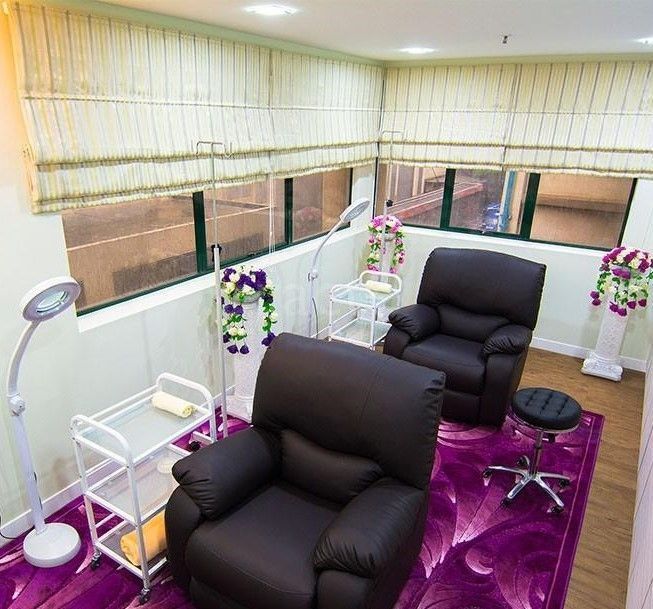 Head over to these clinics' profiles for more reviews, before and after photos and individual price quotes. Let our online staff help you with any additional questions you might have regarding your nose job in Malaysia. You won't regret it, and your friends will comment on how great your new nose looks!