When you're looking for the most affordable, top-tier option for laser hair removal, Malaysia has to be at the top of your list. The balmy, tropical Southeast Asian nation is rapidly modernizing, with a growing field of expert plastic surgeons who offer an affordable alternative to pricey Western clinics.
When you visit one of our Medical Departures-recommended clinics, the results you will see will astound you. You'll be proud of your new and improved look.
While the medical scene has exploded recently in terms of choices for procedures, available surgeons and clinics, and quality of care, fortunately laser hair removal price has not. For this reason, Malaysia has become a cosmetic surgery haven. Check out our price list for top-rated clinics, with real-life testimonials from Medical Departures clients – and don't forget to check out laser hair removal before and after photos.
Laser Hair Removal Price:
| | |
| --- | --- |
| Western Average | $895 USD ($1,186 AUD, $1,273 NZD, $1,208 CAD, €834 EUR, £699 GBP) |
| | $69 USD ($91 AUD, $98 NZD, $93 CAD, €64 EUR, £54 GBP) |
| | $69 USD ($91 AUD, $98 NZD, $93 CAD, €64 EUR, £54 GBP) |
| | $115 USD ($152 AUD, $164 NZD, $155 CAD, €107 EUR, £90 GBP) |
| | $46 USD ($61 AUD, $65 NZD, $62 CAD, €43 EUR, £36 GBP) |
| | $80 USD ($106 AUD, $114 NZD, $108 CAD, €75 EUR, £62 GBP) |
There you have it – at our clinics in Malaysia you can expect to pay 10% of the cost for the exact same hair removal procedure in the West!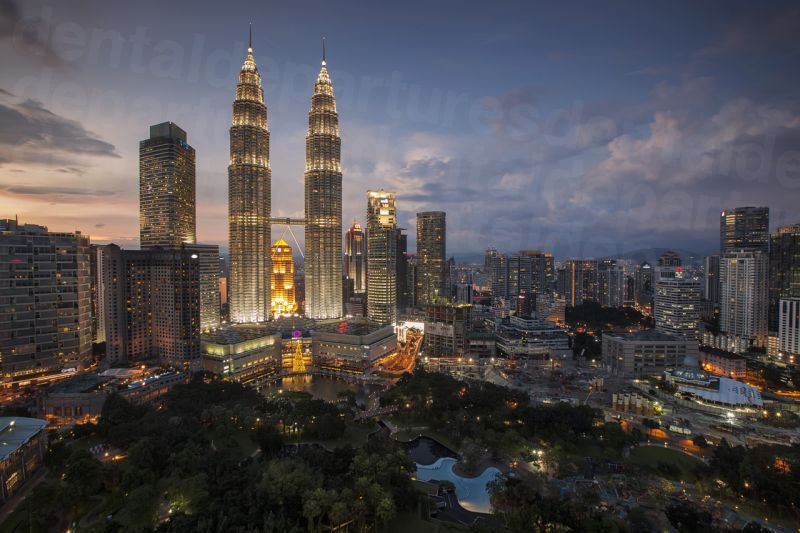 Laser Hair Removal Clinics Testimonials from Real Patients:
Smart International Aesthetic :
"It was very good. No pain! Second time was a laser hair removal. I was afraid it might burn but I didn't feel a thing! Amazing Clinic and staff :)"
-Sanaa
Dr. Inder Clinic :
" I found Dr Inder to be very attentive and upon consultation I followed her advice and treatment protocol. I am happy with the results… Her clinic is also very modern, clean and comfort able and her staff are also very friendly and caring."
-Christopher
Premier Clinic:
"I am pleased with the result and the service clinic had given me throughout the session. The price is reasonable."
-Roy
Callalyn Aesthetics:
"Fantastic place! Wonderful treatments! Amazing people!"
-Lilliya
DaVinci Clinic:
" Straightforward, realistic, professional and friendly. Most important it is trustworthy with good bedside manners from their doctors and nurses. Thank you."
-Beth
For more information on these excellent options for laser hair removal, Malaysia offers to Western clients, head on over to their profiles linked above. There you will find numerous resources to help you make the best decision – including personalized price quotes for your individual procedure, virtual tours of the facilities, surgeons' and clinics' credentials and awards, more authentic reviews from real-life Western patients, and last but not least a helpful Medical Departures online staff who will respond in a timely manner to any questions you might regarding your medical tourism trip to Malaysia!