Suffering from hair loss can dent your confidence and leave you unhappy with your appearance, but take heart! Your hair can be restored with a hair transplant. Experts in capillary micrografting can implant individual hair follicles into your scalp, leaving you with healthy, natural-looking hair.
While this procedure can be expensive in America, a trip to Mexico for hair transplant treatment becomes much more affordable.
Enjoy Big Savings When You Travel to Mexico for a Hair Transplant
In the United States you can expect to pay an average of $8,300 for the procedure, whereas a hair transplant cost in Mexico can be as low as $3,600. Hair transplant prices in Mexico do vary, with the highest around $5,600, and an average price of $4,600. That's almost half the price of a hair transplant in America, and a total saving of $3,700!
Flights to Mexico can be found at most international airports in the United States and Canada; you can often get a bargain fare if you travel outside of the high seasons for vacations. Accommodation in Mexico is also affordable: you can choose from a variety of brand name luxury and budget accommodations near to your desired clinic.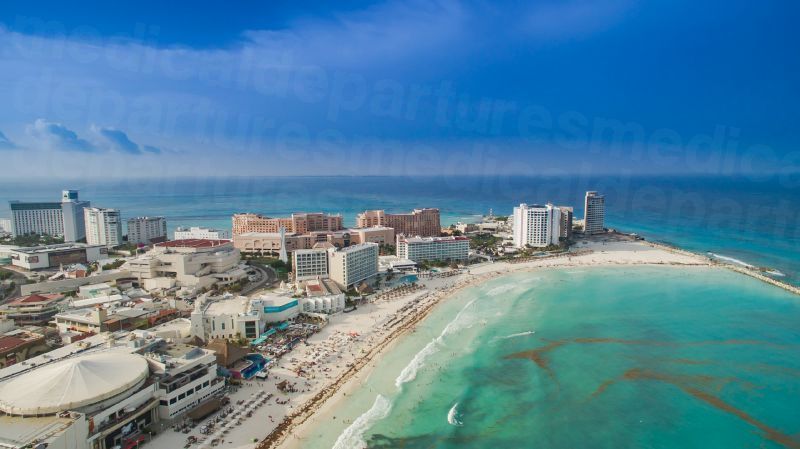 Top 3 Clinics for Hair Transplants in Mexico
Kaloni Hair Restoration has clinics all over the country, and the one in the Mexico City suburb of Polanco has received excellent reviews. This specialist hair transplant clinic was founded by Dr J. Ariel Diaz, and over 15 years the company has grown into a world leader in micrografting. The doctors here speak both Spanish and English, plus they have plenty of experience treating overseas patients. If Mexico City is too far for you to travel or Baja is more convenient, you can also find a Kaloni clinic in Tijuana .
In the resort town of Playa del Carmen you will find Adhara Aesthetics , a modern hair transplant clinic that also offers procedures like liposuction and rhinoplasty. The price for hair transplant treatment starts as low as $3,721, and a free initial exam is offered to new patients. This clinic is a great choice if you want to combine your hair transplant with some downtime to relax and recuperate in a resort setting.
The DHI Global Medical Group hair transplant clinic in Tijuana is another great choice for Americans looking to rejuvenate their hair. Being so close to the US-Mexico border means you can be in and out of Mexico in the same day. Founded by Dr. Konstantinos P Giotis back in 1970, DHI Global Medical Group have provided hair transplants to more than a quarter of a million patients.
If you need any more help deciding where to visit in Mexico for your hair transplant , speak to a member of our Customer Care Team. They can answer any questions you have, and when ready you can book a hair transplant appointment online here at Medical Departures.