Abdominoplasty – the medical term for tummy tuck, is a cosmetic procedure used for making the abdomen thinner and firmer by removing excess fat and skin, tightening the abdominal wall's muscles. It's usually sought by people who have loose/sagging tissues as a result of pregnancy or major weight loss. To avoid the high costs of this procedure Down Under, many people head to Malaysia for this procedure.
Why Look at Before and After Photos?
When it comes to cosmetic procedures such as abdominoplasty, setting realistic expectations is crucial. Too many people have been dissatisfied with their procedure not because there was anything wrong with the procedure itself, but because they were expecting unrealistic results. By looking at before and after photos, you will know what to expect and avoid misleading notions. When reviewing a clinic, always ask for before and after pictures instead of just being persuaded by their marketing.
Medical Departures is an excellent source for reliable information on medical procedures and clinics abroad. Here you can find these photos and see for yourself what you can expect from a abdominoplasty at a particular clinic. The visuals also give you an idea of the capabilities of the clinic you're considering. The best clinics won't shy away from sharing these pictures and let you look at multiple images as you make up your mind.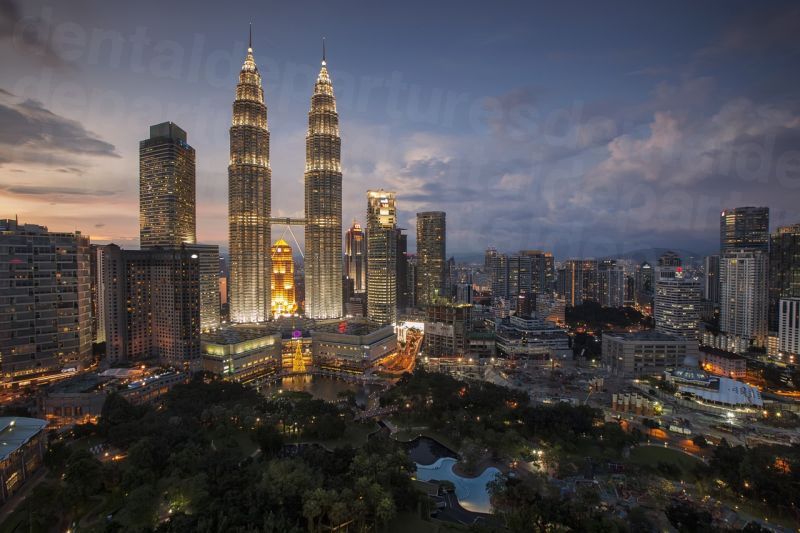 In addition to the photos, you should also look at what past patients have said about a clinic. Medical Departures brings you authentic reviews of previous medical tourists who've been where you want to go. So, read at least one abdominoplasty review. Malaysia beautifully combines low cost with high quality and reviews help you make the most of this combination.
So, as you can see, it's actually a myth that you will have to fly blind when going abroad for a medical procedure. Yes, you should be concerned about the quality of treatment and try to find all the required information prior to flying out to Malaysia. The last thing you want is to be stranded in another country without a clue regarding where to find reliable abdominoplasty.
Thanks to Medical Departures, you can take confusion out of the equation. You can read about the top clinics from the comfort of your home and plan your medical holiday before booking anything.
Cost of Abdominoplasty in Malaysia
So, how much does abdominoplasty cost in Malaysia? Here are the numbers:
Cost of abdominoplasty in Australia: AUD $14,000
Cost of abdominoplasty in New Zealand: NZD $15,311
Cost of abdominoplasty in Malaysia : AUD $4,128, NZD $4,515
You can easily save around 70% of the cost by getting the abdominoplasty in Malaysia than Down Under. AUD $10,000 (NZD $11,000) is a lot of savings and the best part is it doesn't come at the hidden cost of lower quality.
So go ahead and check out DaVinci Clinic – Cheras and Clinic d'Umra , two of the top clinics in Malaysia for an abdominoplasty. Before and after photos in Malaysia should be one of the first things you read, as well as real patient reviews. When you've made your decision, give our Customer Care Team a call.