Where in the world offers affordable, good-quality nose correction clinics? Malaysia has some of the best.
Thanks to modern aesthetic breakthroughs, patients can now have their noses fixed and remove all the imperfections that may exist. Additionally, the sudden popularity of nose correction procedures has created a huge demand for affordable nose correction clinics. Malaysia is the ideal destination offering quality aesthetic procedures at a moderately low price.
For starters, a nose job is a cosmetic procedure that varies from patient to patient because not all noses are the same. There are two types of techniques that surgeons normally use: the Open and the Endonasal approach. The Open approach requires surgeons to make incisions at the underside of the nose and between the nostrils. When using the endonasal technique, the surgeons will make incisions inside the nasal passages of the patient.
In order to gather more information about surgeons or clinics, patients can always read a nose correction review or two. The review will allow patients to understand how other patients experienced the procedure and what result they have obtained. It can also give details on how the patient feel about the care they received during the treatment. This is ideal to remove doubts and answer some questions for patients from other countries.
Another way to see what can be expected from the procedure is visual images of previous patients that have had a nose correction. Before and after photographs show patients what can be achieved and what they can expect from the procedure, as well as highlighting the surgeon's skills.
Here is a table for the nose correction cost in Malaysia:
PROCEDURE

AUD$

NZD$

US$

COMPARISON

NOSE CORRECTION

$ 12,600.00

$ 13,571.00

$ 8,800.00

INTERNATIONAL

$ 2,097.00

$ 2,258.00

$ 1,662.00

MALAYSIA

16.60%

16.60%

18.80%

% PATIENTS PAY
At Medical Departures, we make sure our international patients will receive top-quality treatments from verified nose correction doctors that we have background-checked.
Furthermore, we can also provide international patients with a list of nose correction clinics around Malaysia that offer this procedure at affordable prices.
Beverly Wilshire Medical Centre : The clinic offers international and local patients with only the most comprehensive surgical and non-surgical procedures to enhance general health and combats the ravaging effects of aging. Their services include:
Rhinoplasty (nose correction)
Full Facelift
Liposuction
Butt Lift
Davinci Clinic : They offer patients cosmetic treatments that are non-invasive and less risk, less downtime and still give good results. Among their top procedures offered are the following:
Nose Job
Scar Removal
Cell Therapy
Hair Loss Treatments
Estee Premier : The clinic was established in 1993 and has since expanded their services to thirteen clinics across Malaysia. They provide cosmetic treatments that are sure to battle the signs of aging and minimize and correct imperfections. Their services are:
Rhinoplasty
Dermal Filler
Eye Bag Removal
Clinic D'umra : The clinic specializes in customized procedures for the skin and body. They were the first cosmetic clinic to provide patients with Post-partum Cosmetic Treatments. Their specialty procedures are:
Liposuction
Hair Transplant
Tummy Tuck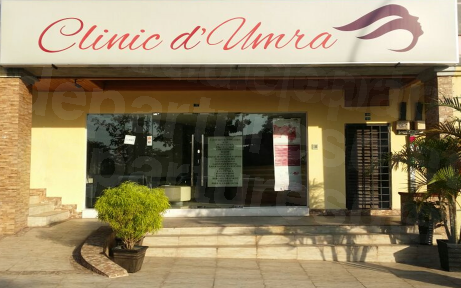 The Retreat Clinic : The clinic believes that tailor-made treatments will guarantee meeting the patient's needs and expectations. Their services comprise of:
Sculptra
Retreat Laser
Botox
Patients who are dissatisfied with how their noses look can now book a procedure at one of our affordable nose correction clinics. Malaysia has always played the role of the perfect getaway for international patients from different parts of the world. Now it is the medical tourist destination of choice for many international patients.