We are constantly looking out for our clients, always eyeing and reviewing the highest quality liposuction providers, including on the paradise island of Phuket. Check out the following Phuket liposuction review of top clinics by Medical Departures:
Option One: Bangkok Hospital Phuket
Offering exceptional liposuction from experienced surgeons, Bangkok Hospital Phuket is accredited by the Joint Commission of International Accreditation (JCI USA) and Hospital Accreditation (HA). In addition, Bangkok Hospital Phuket has received recognition for its outstanding quality of work with the reception of the Asian Hospital Management Awards (2012-2014), The Thailand Tourism Awards (2010), and Superbrands Thailand Award (2003).
"I came for surgery a few months ago and have never experienced such amazing service! The hospital was immaculate and the staff were so caring and well presented. My surgeon was also incredible explaining everything I needed to know, even holding my hand as I fell asleep for surgery which was so calming, and at the end of it all, my results are the best I could have asked for! Thank you from Australia for an amazing experience!"
-Bliss Erbulut, Australia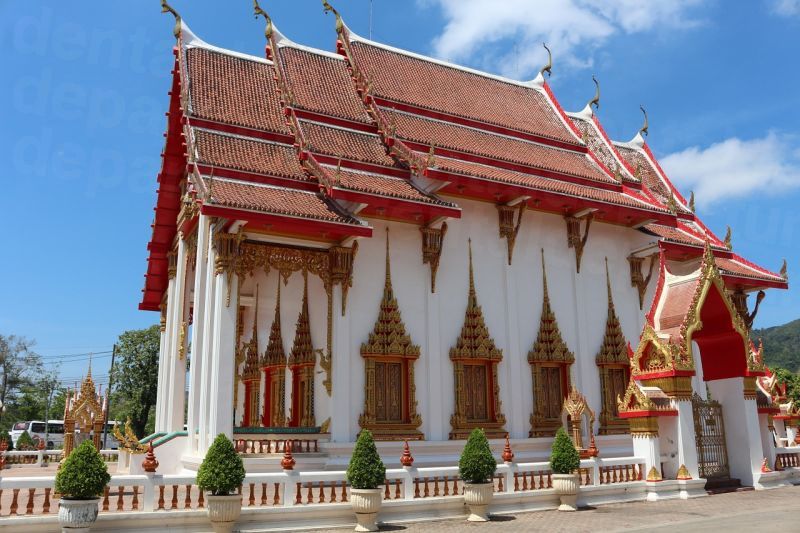 "Before coming, i did the research in different countries and the Bangkok Hospital Phuket got the number one global rating, so i thought came to the best hospital. The procedure was done by Dr.Piyapas at Bangkok-Phuket Institute of Cosmetic Surgery (BPICS). The surgeon was very excellence and professional."
-Jane, Australia
Option Two: Phuket Plastic Surgery Institute
PPSI has long been a trusted resource for reliable, high-quality liposuction work, featuring a top-class team of plastic surgeons, management, healthcare providers and medical staff. PPSI is a landmark Phuket destination for all cosmetic and plastic surgery operations, including liposuction, internationally recognized for providing trusted service to its clients.
"5 stars to amazing people and great service. You are so organized and my surgery was perfect. The surgeon gave excellent advice which I took and recover was pain free. This hospital is truly amazing. Thank you for everything."
-Jessica Sonntag, New Zealand
"The staff were all very accommodating and extremely professional. I would fully recommend my friends to visit the hospital if they wish to have any surgery done in Phuket. I will definitely be returning to Phuket in the future when I want anything other procedures done."
-Carol, Australia
Option 3: Radiant Medical Phuket
With its beautiful, immaculate facilities from the exterior to the operating rooms, Radiant Medical Phuket offers liposuction procedures in a warm, welcoming environment. With Western-educated, English-speaking surgeons, the clinic caters to foreign clients seeking the best possible care.
Radiant Medical Phuket comes highly recommended with endless praise from satisfied customers:
"Professional with great care and results! Pick up and return to hotel. Why risk treatments in tourist hot spots? Bonus enjoy seeing some of Phuket Town."
-Mike Ellis, USA
"Beautiful, fresh and modern clinic. Excellent service! I was going through a bad day before I went to the clinic and they turned my day around! Very nice and friendly people, highly recommend! The results just after the laser treatment looked way better than I expected."
-Maili, UK
We hope this Phuket liposuction review by Medical Departures helps you make an informed decision! Contact us today for booking information at any of these top-rated medical destinations.