Plastic surgeons in Phuket, Thailand are world-class, with many holding international qualifications, and awards for their expertise from western countries such as the United Kingdom and the United States. In fact, currently there are over five hundred doctors practicing in Thailand that are American Board Certified.
Thailand prides itself on the high standards that their medical facilities deliver, with many hospitals having attained international certification and accreditation. They became the first Asian country to gain JCI accreditation in 2002, and many healthcare providers are also ISO certified or have been awarded Hospital Accreditation (HA) by the Ministry of Public Health.
"Many factors have made us a hub for cosmetic surgery," says Dr Apirag Chuangsuwanich, President of the Thai Society of Plastic and Reconstructive Surgeons.
"The quality of the service, the fact that we have good hospitals with international accreditation, and the cost in Thailand is very competitive."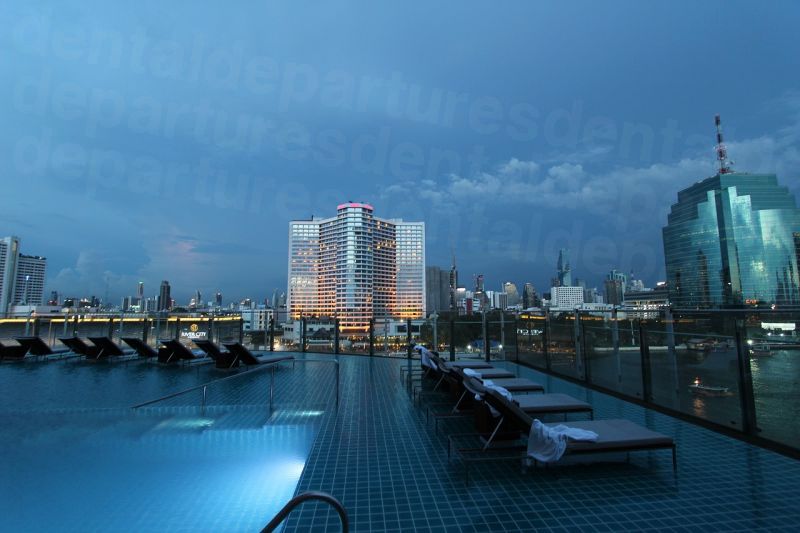 Plastic and cosmetic surgery encompasses procedures that deal with the alteration, reconstruction, or modification of appearance. Cosmetic surgery is considered to be more aesthetic. Most plastic surgery in Phuket, Thailand, on the other hand, is reconstructive.
The top three plastic surgery procedures in Thailand are:
1. Breast Augmentation (another term for increasing the size of your breasts);
2. Breast Implants (also known as augmentation mammoplasty;
3. Tummy Tucks (otherwise known as abdominoplasty)
You can easily save 50% on the cost of these top three plastic surgery procedures in Phuket Thailand, and that includes the cost of your airfare and accommodation, which Medical Departures can arrange.
At Medical Departures we recommend only those clinics which meet our strict criteria. Before adding a clinic to our list of recommendations, we visit clinics personally and our quality checks verify qualifications, certifications and accreditations of medical practitioners, as well as ensuring the availability of international standards of medical facilities.
One such clinic is the Jungceylon Plastic Surgery Phuket , which is committed to delivering comprehensive, high quality, personalized care to all their plastic surgery and aesthetics patients. The Clinic assesses each patient individually to ensure the best possible surgery results for their needs, physicality and desired outcome. Their aim is to make the plastic surgery in Phuket Thailand experience comfortable, safe and happy for all their patients.
And, Jungceylon Plastic Surgery Clinic can claim to have, perhaps, the best plastic surgeon Phuket Thailand in Dr. Piyapas Pichaichanarong, MD. Dr Piyapas says:
"Growing up in a family of surgeons, I have learned and nurtured their love of medicine and helping others. I dedicate myself to providing my patients with the best possible care and attention. Their safety and well-being remain my top concerns.
I stress the importance of establishing a solid doctor-patient relationship from the initial visit and maintaining it through to the final stages of healing. I consider each patient the same as I would a family member who deserves nothing but the best care.
Realizing that Plastic Reconstructive and Cosmetic Surgery is one of the most diverse, dynamic and demanding specialties in medical practice, I feel much gratitude and thank all my devoted mentors for expanding my knowledge and showing me how to be a better surgeon. I have comfortably lived up to this challenge by regularly updating myself and resorting to newer and scientifically sound techniques".
You can connect with us if you have any questions about Plastic Surgeons in Phuket Thailand.
Or, please request a personalized quote, free of charge.