The thread facelift has emerged as a safe and reliable method of reducing sagging around the neck, jaw, and cheeks. It is a viable alternative to a surgical facelift and Bangkok has a number of plastic surgery clinics that offer the procedure. A thread lift is less invasive and delivers the results you desire. The cost of the procedure in Bangkok is significantly lower than what you would pay in Australia and New Zealand.
Moreover, one of the reasons for Bangkok's popularity as a medical tourism destination is the world-class clinics there. They employ highly-qualified doctors who undertook training overseas and house modern and sophisticated technology. As a result, Bangkok is popular with Medical Departures patients , and they have recommended the following clinics highly:
1. Asia Cosmetic Hospital
The Asia Cosmetic Hospital is led by Dr. Tanongsak Panyawirunroj, who has over 18 years of experience and is an associate of the Medical Council of Thailand and the International Society of Aesthetic Plastic Surgery (ISAPS). He has performed over 10,000 procedures and was one of the first in Thailand to offer a thread lift.
2. Klarita Clinic
The Klarita Clinic is situated in central Bangkok near the hotels and tourist attractions. Highly-skilled health professionals work together to bring out the best of your own inner beauty, helping you to look good and feel comfortable in your own skin.
3. BEQ Clinic Beauté Equilibrée
The Beauté Equilibrée Medical Spa and BEQ clinic offers treatments that focus on restoring natural vitality and radiance to a patient's skin, face, and body. All treatments are non-invasive and are administered by highly trained staff.
How Much Can You Save?
A thread facelift in Bangkok is much less expensive than in Australia and New Zealand. You could save over 75%, as shown in the cost comparison below:
Thread lift Cost in Australia: AUD $6,000

Thread lift Cost in New Zealand: NZD $6,260

Thread lift Cost in Bangkok: AUD $2,000
NZD $2,086
Note: the prices above are approximate as the treatment can be for just the face or the face and neck. Please check our current prices for your selected clinic for estimated costs of treatment.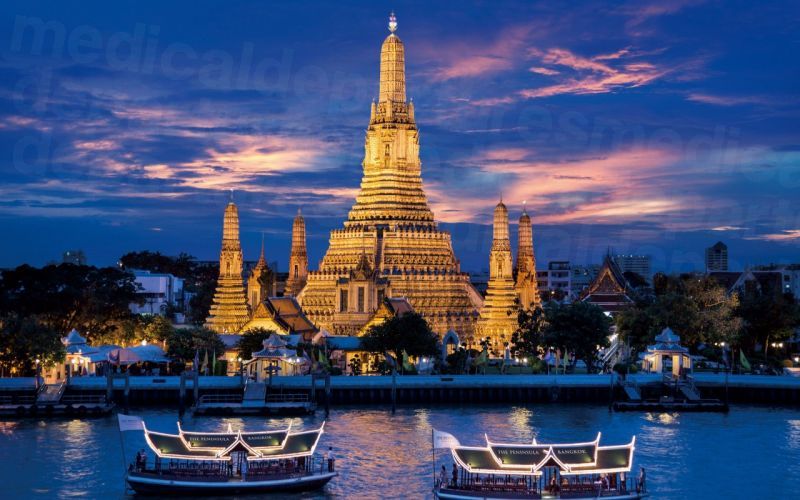 Getting Started
A thread facelift in a high-quality Bangkok clinic is much more affordable than in the west. To book your appointment contact the Medical Departures Customer Care Team or you can also book directly online at no extra charge.
Sources:
Bangkok. Lonely Planet. https://www.lonelyplanet.com/thailand/bangkok" target="_blank
Tehrani, Kevin. What you need to know about thread lifts. American Society of Plastic Surgeons. 31 July 2018. https://www.plasticsurgery.org/news/blog/what-you-need-to-know-about-thread-lifts" target="_blank
Kagan, Cara. Forget Botox — 'thread lifts' are the latest face-lift trend. New York Post. 11 September 2018. https://nypost.com/2018/09/11/forget-botox-thread-lifts-are-the-latest-face-lift-trend/" target="_blank