For a high-quality, yet reasonably priced chin augmentation surgeon, Malaysia is a viable option. You can combine a holiday in this exotic and popular country that offers good connectivity and is serviced by major international airlines, as well as many low-cost carriers.
It has tourist destinations like Kuala Lumpur, Johor Bahru, Penang, Malacca and other places. It has a moderate climate, offers value for money in that foreign currency goes a lot further, and there is much to see and do, depending on where you go. You can enjoy the hustle and bustle of KL or the beaches of Penang, for instance. With multi-cultural diversity and temples belonging to different religions, it also offers a wide variety of cuisines and shopping experiences as well.
What does chin augmentation do for you?
A receding chin will make your face look fatter and your neck shorter. A strong looking chin will put your features in balance, make your neck look longer and give you a more attractive look. Chin augmentation can be done in two ways, surgically or non-surgically.
When performed surgically, small incisions are made under the chin or inside the mouth, and implants are inserted to give you better-looking chin. The silicone implants that are used give permanent results. This is usually done on an outpatient basis.
For temporary chin augmentation, the use of FDA approved dermal fillers is recommended. With the help of injections you can get a quick solution and have the kind of chin that you want. You will need repeated treatments with dermal fillers as the fillers are gradually absorbed by the body. The chin augmentation surgeon in Malaysia will guide you as to which procedure is right for you.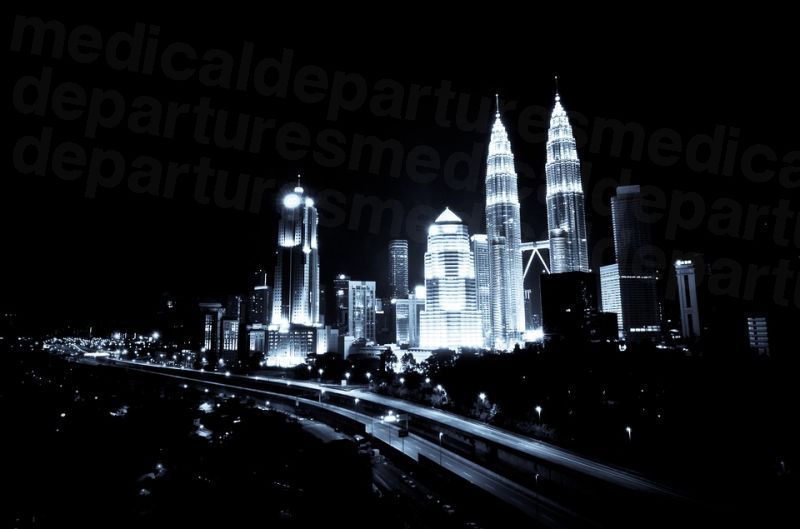 Who is the recommended chin augmentation surgeon in Malaysia?
One of the top chin augmentation surgeons in Malaysia is Dr Shabnam Ardev A/P Anthony Sammy. A highly-qualified plastic surgeon, she works out of the Esme Aesthetic Clinic in Petaling Jaya, Selangor. The clinic offers a wide-range of plastic surgery and non-invasive cosmetic treatments.
While the clinic does all kinds of conventional plastic surgeries and treatments whether boob jobs or eyelid surgery or dermal fillers or Botox, it is also known for its innovative skin whitening treatments and live cell therapies.
What is the cost of chin augmentation in Malaysia?
For chin augmentation where you stay you may pay an average of AUD8,767 (NZD9,479 £5,326, €5,839, US$6,855, CAD8,746). At Esme Aesthetic Clinic in Malaysia you will pay much around AUD 1,407 (NZD1,521, £854, €937, US$1,100, CAD1,403) for this procedure.
Chin augmentation prices will vary, and also depend on whether you are using the surgical option or the dermal filler option, as well as what dermal filler is used and how much of it is needed.
Book with Medical Departures with a top chin augmentation surgeon in Malaysia. You not only save money, but we also give you the best price guarantee so you know you will not pay more.