Malaysia has really opened up over the past 20-years as a desirable place for the modern traveler to visit. The medical, dental and cosmetic tourism industry in the country is also currently at fever pitch. When you are looking for clinics for breast augmentation, Johor, Malaysia, is one of the most amazing alternatives around. At Medical Departures, we have listed the best choice of cosmetic clinics in Malaysia so you can find the ideal options for you. Here are some quality reviews in Johor for you to digest.
Are Westerners Visiting Johor for Cosmetic Treatments?
You would be surprised by how many people from Western nations are now seeing SE-Asia as the answer to their prayers. With cosmetic treatments and medical prices so high in Australia, New Zealand and Europe, it only makes sense to search further afield if the price is right. Johor is located in Malaysia, but close to the Singaporean border, and is a modern city with some of the bets medical and cosmetic clinics in SE-Asia.
When you are searching for affordable breast augmentation, Johor is somewhere that international customers are beginning to discover. Make sure you don't miss out on this rapidly growing medical tourism destination.
Quality Breast Augmentation Review
At Medical Departures, it is our main mission to ensure you have lots of detailed information at your fingertips regarding the best medical and cosmetic treatment facilities in the world. Our breast augmentation review pages offer testimonials from former guests to give you the latest up-to-date information regarding said cosmetic treatment centers. When we do a search for the best reviews for breast augmentation, Johor has some quality clinics.
One of the most prestigious clinics in the city is the reputable and reliable Beverly Wilshire Medical Centre . This facility is simply the highest quality in the city and offers not only the most affordable prices, but also enjoys several top-notch surgeons and specialists who have been operating to high levels in the cosmetic world for many years.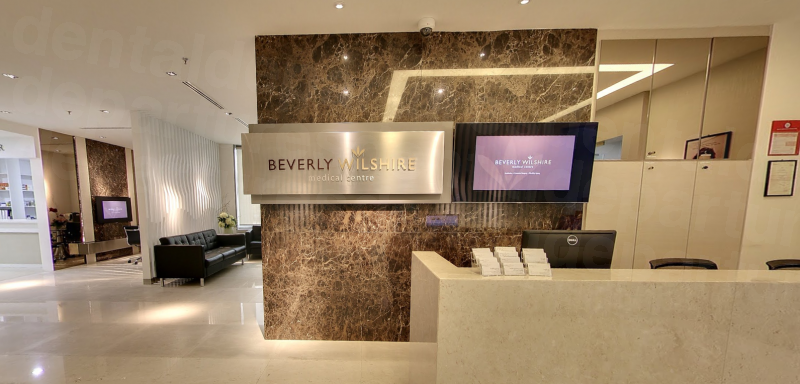 Breast Argumentation Prices
When it comes to finding cheap breast augmentation prices, Johor and Malaysia as a whole is very affordable and difficult to match in terms of cost. In America, you can expect to pay on average for breast augmentation in the region of USD $11,500, and approximately AUD $16,500 in Australia.
The prices in Malaysia are massively cheaper, almost 60% in fact. In Malaysia, the average price for breast augmentation is USD $4,800, AUD $6,200 and NZD $6,500. With price differences so massive, this is why so many Westerners are seeing Malaysia as such a viable destination for their medical, dental and cosmetic treatments.
At Medical Departures, we have found you some unbeatable cosmetic surgery prices in Malaysia. If you are looking for cost effective options for breast augmentation, Johor has some of the finest medical facilities in the world, performing to high levels for a fraction of what you would expect to pay back home in Australia, New Zealand, America or Europe.