Women who are unhappy with the size of their breasts have a viable option in the form of breast enlargement surgery. Chiang Mai 's top clinics, offer cosmetic surgery facilities that provide the treatment at an affordable rate. Over the years, Chiang Mai has become a leading medical tourism destination, welcoming patients from across the world. Now, you might wonder if travelling to Chiang Mai for breast enlargement is worth your while. If you are seeking affordable breast enlargement, review Chiang Mai with Medical Departures and let us help you choose a great clinic.
The main reason that makes a trip to Chiang Mai for breast enlargement worth your while is the cost savings you can enjoy. The average cost of the treatment in Australia and New Zealand is AUD $16,500 / NZD $18,271. In comparison, the average cost of breast enlargement surgery Chiang Mai's top clinics charge is AUD $6,565 / NZD $7,270. As you can see, the average price is around 40% of the amount you would have spend back home.
The only catch is that you have to select a clinic in Chiang Mai for breast enlargement. Review Chiang Mai's top clinics on Medical Departures and compare your options. To make things easier for you, here are our recommendations: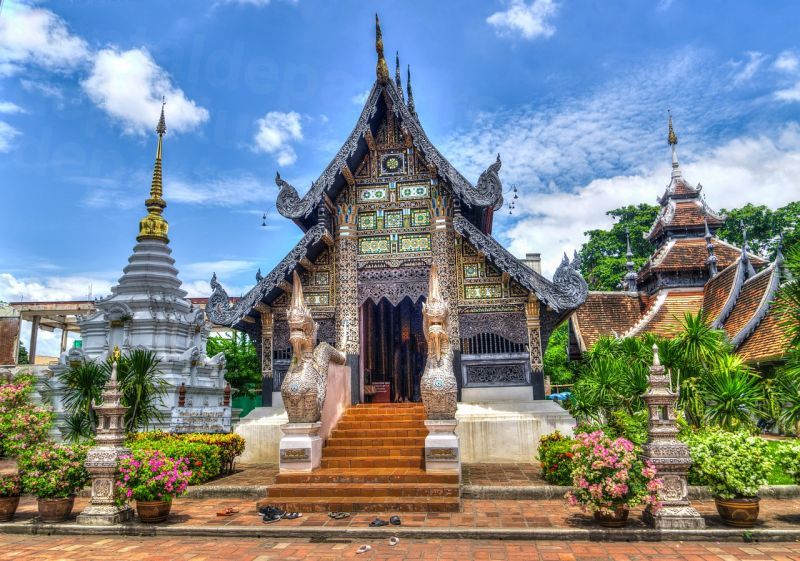 Rose Clinic Chiang Mai
This clinic specializes mainly in facial cosmetic surgery, including eyelid surgery, nose implants, and chin augmentation. You can also find a wide range of treatments for the body, including breast enlargement. The clinic features state-of-the-art medical technology and a safe and comfortable environment where you can undergo the procedure. The experienced medical staff at the clinic will customize the treatment plans according to your needs. Despite the high quality of treatments on offer, the Rose Clinic Chiang Mai charges just AUD $3,560 / NZD $3,942 for breast enlargement.
This clinic is located in Muang Chiang Mai and offers an extensive range of design treatments, including skin rejuvenation, ultherapy, and liposuction. You can improve the look and feel of your face and body by undergoing different treatments at the clinic. The staff at this clinic is highly experienced and specializes in their jobs. The clinic is located in a thriving part of the city, where you can find buzzing markets and a firsthand view of the cultural experience Chiang Mai offers. The cost of breast enlargement surgery at the DIAA Aesthetic Clinic is AUD $7,417 / NZD $8,213.
The clinics we recommend here not just offer affordable breast enlargement surgery. Chiang Mai is home to many other cosmetic surgery facilities but not every facility can boast of experienced surgeons and doctors, as well as state-of-the-art medical technology. You can still do some research on the top clinics in Chiang Mai via Medical Departures. Compare the options available to you so you can find the right clinic for breast enlargement surgery. Chiang Mai is the ideal medical tourism destination for women seeking to increase their breast size.