If you are researching on the internet to find the cheapest nose correction cost, Tijuana in Mexico is one of the most affordable you will find. With Tijuana being just over the border in California, it is no wonder that so many people from the USA and Canada visit Mexico for their medical, cosmetic and dental treatments. If you want to find a nose job price that is right for you, please continue reading below.
Exploring Mexico for Low-Cost Cosmetic Surgery
Tijuana is a true cosmetic tourism paradise. Located just over the Californian border, thousands of Americans each year visit Tijuana to take advantage of the low-cost medical, dental and cosmetic treatment prices. Not only does Mexico have a great reputation for cost, but also for high quality nose correction clinics.
A nose job in Mexico on average is 45% cheaper than in the US, which makes this city such a viable option for those looking to save literally thousands of dollars. This is why it is so important to research nose correction review pages to find the best honest and impartial advice.
Affordable Nose Correction Clinics
At Medical Departures, we have a great selection of the best nose job clinics in Tijuana so you can check out our verified nose correction doctors at your leisure. We've got lots of information to help you decide who is going to be the best surgeon for your nose correction: before and after photos, real patient reviews, prices and much more.
If you use our reviews to find a clinic, you will find a handful that come highly-recommended by former patients such as Advanced Health Medical Center , Molding Clinic Cosmetic Surgery Center , and Cammel Plastic Surgery . Now we have the best clinics for a nose job in Tijuana, it's time to talk about price.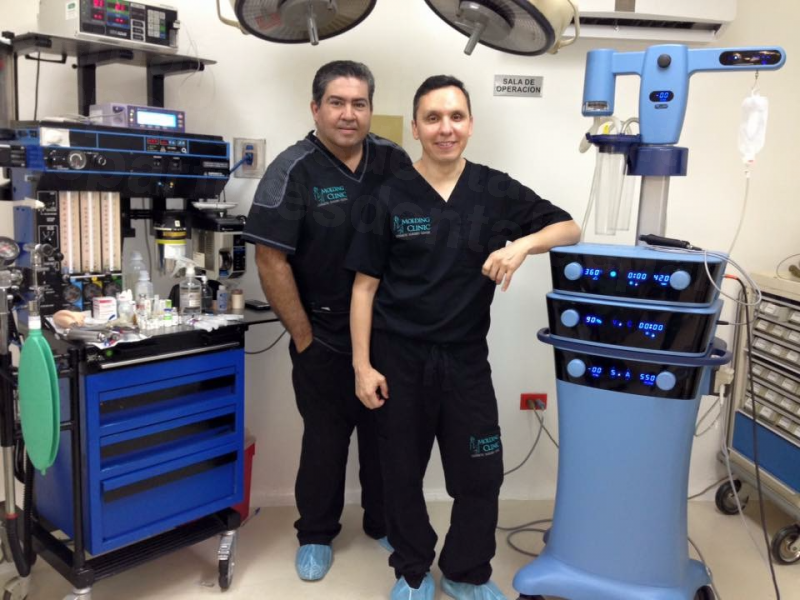 Best Prices Nose Job Prices
When we talk about nose correction cost, Tijuana is one of the most affordable places in the world. If you are trying to work out the price of a nose job in Tijuana, here are the average prices for a nose job in Mexico: US $ 5,000 (CAN $6,265; UK £3,842; Euro €4,294; Aus $6,283; NZ $6,721), compared to the prices in the US $ 8,800 (CAN $11,163; UK £6,721; Euro €7,675; Aus $12,600; NZ $13,411). You can literally save a few thousand dollars by getting your nose job treatments performed in Tijuana.
As you can see, when it comes to finding a cheap nose correction cost, Tijuana is very popular with vast hordes of Americans, Canadians and even Europeans. Now is a great time to book your nose correction treatments in Tijuana while the prices are still so low.