The procedure will take a couple of hours, and you will be able to return home without the loose, saggy skin troubling you. Since the procedure is quite expensive in the US, you can cross the border and get it done for much less in Mexico. So if you've come to the conclusion you need a tummy tuck, review Cabo San Lucas and it's top clinic.
Save 50% on Your Tummy Tuck in Cabo San Lucas
As you might be knowing, the main incentive behind medical tourism is saving money. So how much can you save on your tummy tuck by traveling to Cabo San Lucas? Here's the cost comparison:
Cost of tummy tuck in the US: USD $10,100
Cost of tummy tuck in Canada: CAD $12,600
Cost of tummy tuck in Cabo San Lucas : USD $5,000, CAD $6,300
That's a 50% discount. So, you're saving USD $5,000 (CAD $6,300) based on the average Mexican prices. Rest assured that these deep savings aren't because the clinics down south are inferior. Granted, not all clinics are made equal and you should avoid some of the places. But if you choose the right clinic, you need not worry about the quality of medical services.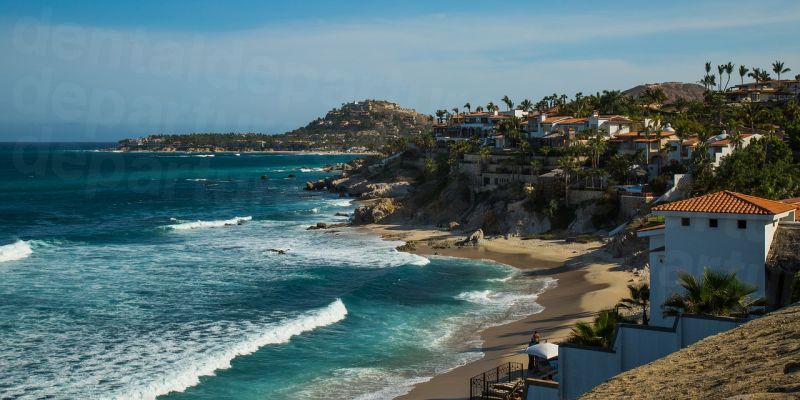 The tummy tuck cost Cabo San Lucas offers is low since it costs much less to run a medical clinic in Mexico than it does in the US or Canada. You're not trading dollars for health, as long as you choose the right clinics. Here's a name you should consider:
Saint Luke's Medical Center
Saint Luke's Medical Center has been providing first-rate medical services for over 12 years. You can visit the place for an effective and reliable tummy tuck. In addition to boasting cutting-edge medical technology, the clinic offers concierge services for international patients as well. They'll help you with things like airport pick up and other travel-related services.
Once the procedure is done, you'll be advised bed rest for a few days. Your stitches will be removed in about a week. You will need to take things easy for some time and not engage in vigorous activities for a month and a half. You can most probably return to work in a couple of weeks, unless of course your job involves vigorous activities!
Mexico has long been a favorite destination for Americans tourists. This group of tourists has come to include numerous medical tourists looking to enjoy Mexico's affordable medical services. Medical Departures is the perfect source for medical tourists, helping them find high-quality clinics across popular destinations across the world. For your tummy tuck, you now have the name of the best clinic in Cabo San Lucas, Mexico. So, feel free to get a personalized quote and discuss your needs with the clinic.