Thinking of getting your breast implants done in Thailand? Do not proceed unless you've read our exclusive Thailand breast implant reviews written by existing Medical Departures patients.
Yanhee Hospital Health & Beauty
The Yanhee Hospital is one of Thailand's top notch cosmetic surgery centers. Medical Departures patients traveling to the Yanhee Hospital have been very satisfied by the services provided there for several reasons. First and foremost, the Yanhee Hospital is comprises of medical staff that are completely bilingual, being fluent in both Thai and English, facilitating effective communication with both local and international patients alike. Next, hygiene and overall cleanliness of the rooms in the entire facility is of paramount importance to the staff here, especially in the post-operative process. And finally, another major reason why Medical Departures patients love the Yanhee Hospital is the price. With the cost of breast implants in Australia and New Zealand averaging in the region of AUD $6,208 (NZD $6,660), visitors to the Yanhee Hospital can undergo the same treatment, but for a significantly cheaper price of between AUD $3,743 - $5,241 (NZD $4,016 - $5,623).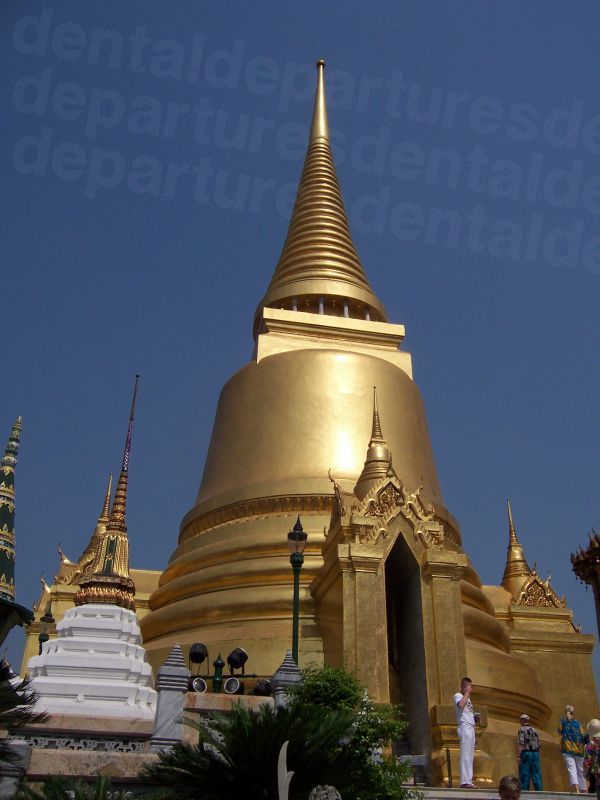 Asia Cosmetic Hospital
At the Asia Cosmetic Hospital , patient-oriented care is paramount. The Asia Cosmetic Hospital provides the finest cosmetic surgery services to both Thai and non-Thai patients. The majority of patients who who attend the hospital find the staff warm, welcoming, knowledgeable and experienced. Breast implants before and after pictures from past patients bear testament to the quality of the care and outstanding service that the Asia Cosmetic Hospital delivers.
Bangkok Hospital Samui
The Bangkok Hospital Samui is an internationally recognized cosmetic surgery center in Bangkok and is a top-drawer referral center for all cosmetic surgery needs. The hospital comprises of more than 25 highly trained specialists and an internationally-experienced medical team. At the Bangkok Hospital Samui , excellence in service and patient-oriented treatment are at the core of their healthcare policies. Breast implants at the Bangkok Hospital Samui are available for AUD $6,701 (NZD $7,189).
La Grace Clinic
La Grace Clinic is a hospital chain that boasts more than 15 clinics and hospitals spread throughout Thailand. The chain is committed to delivering quality, cost-effective cosmetic surgery to both local and international patients. At La Grace Clinic , a wide variety of cosmetic procedures are offered, including breast implants. The average cost for breast implants is AUD $4,630 (NZD NZD $4,968), which compares very favourably with prices in Australia and New Zealand, where doctors charge as much as AUD $6,208 (NZD $6,660) for the same treatment.
Medical Departures' Thailand breast implants reviews demonstrate why patients consistently visit our clinics in Thailand, making the country their preferred medical tourism destination. Now, if you're ready to join our pool of satisfied patients, contact our customer service team today!