Nosebleeds, numb nose, scars, asymmetrical nose and breathing difficulties are some of the reasons why people undergo rhinoplasty. Additionally, you may have the procedure to improve your appearance if there are some features you would like to be refined. However, ensure that your nasal bone has grown to its maximum potential for the results to be long-lasting. Also, have the procedure done at the best rhinoplasty clinics. Chiang Mai is one of the most popular destinations for patients seeking rhinoplasty treatments.
The rhinoplasty clinics you should check out in Chiang Mai include:
a) Rose Clinic Chiang Mai
This clinic has maintained the best reviews when it comes to nose fixing and nose implant among other aesthetic and cosmetic procedures. Rose clinic is housed in a modern building and the equipment are state-of-the-art.
Solo procedures are not tolerated at this clinic in order to reduce the chances of error. Team work is emphasized to ensure all the clients get the best services ever. You can trust this team to give you the nose you have always dreamed of. The best part is that you will not have to spend a lot of money to get this. Also, there are tons of rhinoplasty before and after pictures to check through.
b) Machita Clinic
This is a great place in Chiang Mai to get the latest cosmetic and aesthetic treatments. The rhinoplasty cost at Machita clinic is low. Housed in a 3-story building, Machita clinic boasts modern technology and equipment. The medical director at this clinic has had the privilege to work at the best medical centers and hospitals in Singapore, South Korea, and Germany. The experience, knowledge, and skills gained from these opportunities are what makes the MD good at the job.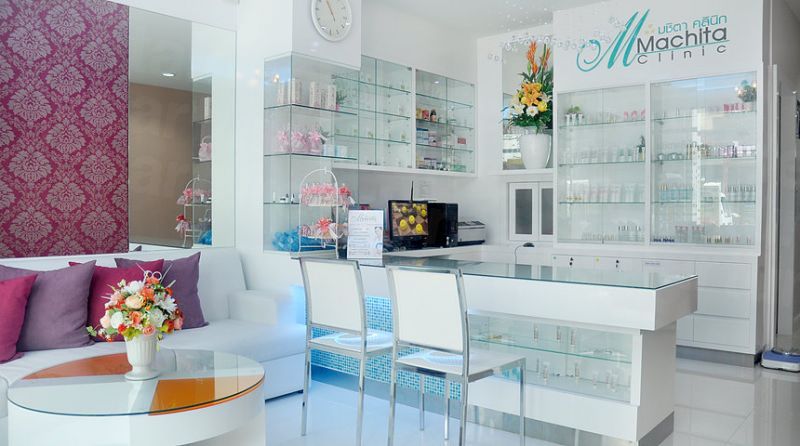 All the staffs working at Machita are selected carefully to ensure they will help the clinic deliver its promise to the patients. Getting your rhinoplasty done here is a guarantee of great results.
c) Diaa Aesthetic clinic
For any facial design, fat transfer, fillers and rhinoplasty needs, Diaa Aesthetic clinic is a safe bet. The staff are trained in the latest technologies and techniques in the cosmetic and aesthetic field. Also, the staff are committed to offering the best standards of services possible to every client who gets treated there regardless of the status.
Patients who visit this clinic also get a chance to explore the exciting Chiang Mai city which has a lot to offer tourists. All the adventures, goods and services go at low prices given the low standards of living in the bustling town.
All it might take to transform your appearance might be a slight reshaping of your nose. Therefore, let nothing hold you back in getting what you want. However, do not make an impulsive decision. You need to get all the details concerning rhinoplasty clinics. Chiang Mai doctors in our listings have undergone thorough checks to ascertain reliability and credibility. You should not have any worries when booking with them. You can also get assistance from Medical Departures staff at any time of the day free of charge.