Botox is one of the simplest and least invasive ways to make yourself look younger, and need not be as expensive as you might think. Botox cost in Thailand is much cheaper than in Australia and New Zealand, so combining a visit to a Botox clinic while on holiday in this exotic country is a wise choice.
Three of the Best Botox Clinics in Thailand
If you travel to Bangkok take a look at the KTOP Clinic , one of the most highly-regarded Botox clinics in the entire city. This medical centre is the first overseas branch of the Grand Plastic Surgery Hospital based in Korea, offering a wide range of cosmetic treatments, from liposuction to facial contouring.
Another quality Botox treatment center in the Thai capital is F Clinic , staffed with highly-qualified doctors who all speak English. Being a Medical Departures Verified Clinic means that all their medical licenses have been reviewed and the premises have also been inspected. Check out the positive reviews left by previous Botox patients to find out how happy they were with their treatment here.
For Botox in Phuket, you might consider the Healthy Skin Clinic . This modern beauty clinic is located in the Old Town of Phuket, and offers a free shuttle service for patients staying at hotels in the city. Besides Botox, this clinic also offers laser treatments like iPulse which can remove unwanted hair and help rejuvenate your skin.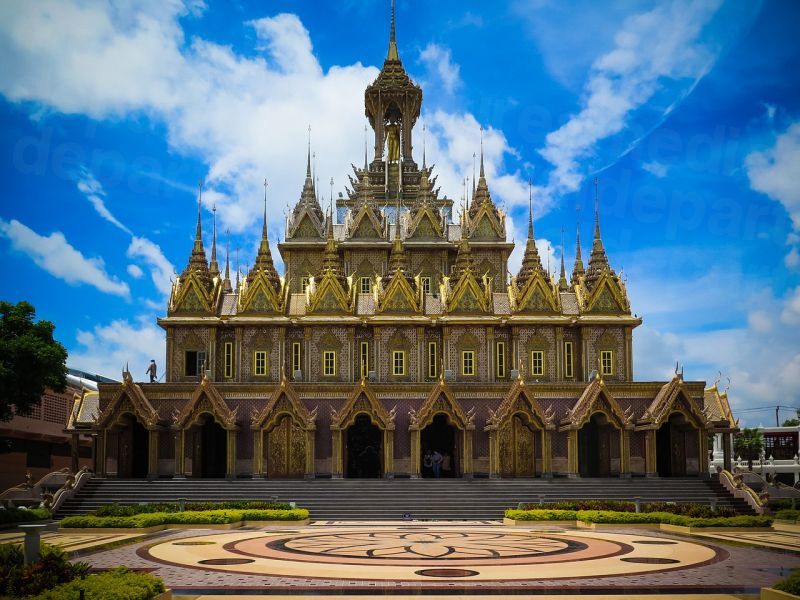 What to do in Thailand After Your Botox Treatment
Once you have finished your Botox Thailand offers a huge range of attractions to explore and activities to enjoy. No visit to Bangkok is complete without visiting the opulent Grand Palace and the magnificent reclining Buddha at Wat Pho (one of Bangkok's largest temple complexes), so make sure to tick those off your bucket list first. A boat trip through Bangkok's historic khlongs (canals) is also highly recommended if you want to find out why this city was once known as the 'Venice of the East'.
Down in Phuket you have Thailand's largest island to explore, packed with idyllic beaches and unspoilt nature. The Sirinat National Park is home to spectacular coral reefs which can be seen up close when you go scuba diving or snorkelling with a local dive centre. If you just fancy putting your feet up and relaxing at a luxury resort you will find plenty of those in Phuket too!
For something completely different why not head north to Chang Mai, where you can go trekking through the mountains, experience white water rafting, visit an elephant sanctuary and even go ziplining through the jungle! Yoga retreats are in plentiful supply here, catering for experienced yogis as well as newbies seeking introductory classes.
If you are still unsure about travelling to Thailand for Botox then get in touch with our Customer Care Team. They will answer all of your questions so that you can book a Thai Botox appointment with confidence.