If tourists from around the world keep traveling to Thailand for medical tourism, there has to be a couple of reasons, and it's not just because Thailand offers an incredible display of the most beautiful natural sceneries, exotic beaches, exhilarating adventure trails and delightful culinary experiences. Certainly, all these add-ons play a role to, but there are other reasons. As a renowned world medical center hospital, the Bangkok hospital medical center has been one of Thailand's leading hospitals in the provision of excellent medical, surgical and cosmetic surgery care.
Established in 1972 by a small team of physicians, pharmacists and 30 nurses, the Bangkok hospital medical center has grown to become one of the cities' top choices when it comes to medical tourism. In this article, we will highlight some of the aspects of this hospital complex that contribute to its excellence.
A State-of-art Medical Facility
Located on 2 Soi Soonvijai 7, New Petchburi Rd., Bangkok, Bangkok, Bangkok Province, 10310, Bangkok Hospital is one of the city's premium medical treatment centers. The hospital itself is part of a larger complex, the bangkok hospital group medical center, with several buildings at different locations across the entirety of Thailand.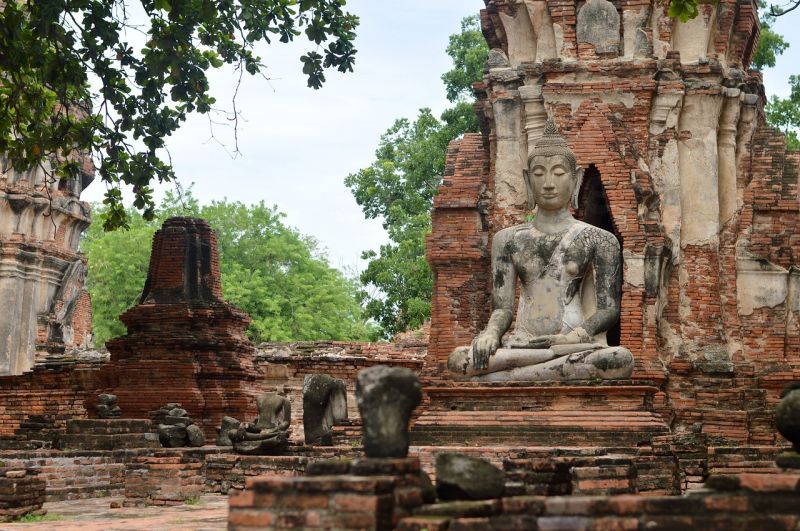 The Bangkok hospital complex is made of four major buildings which are the Bangkok Hospital, the Bangkok Heart Hospital, the Bangkok International Hospital and the Wattanasoth Cancer Hospital. Each of these sub-facilities is fully-equipped to provide specialized care in each particular area, which makes this hospital a renowned world medical center hospital. Bangkok hospital also has some additional facilities, (though smaller than the main buildings) for rehabilitation and dentistry services. All facilities are supplied with high quality technology equipment, used for day-to-day diagnosis and procedures.
A Wide Variety of Surgical Procedures
Bangkok hospital medical center can be considered as a one-stop hospital center, because it provides a wide variety of medical and surgical services. Since its foundation in 1972, the hospital medical center has grown exponentially in terms of expertise and availability of multiple services. The Bangkok hospital medical center has facilities to accommodate emergency medical care, and is a renowned center for referrals in the city.
If you're in for in-patient admission or routine medical care, departments such as cardiology, respiratory medicine, gastrointestinal services and nephrology services are available to assist you based on your specific needs. The hospital also has highly developed surgical department with equipped operating rooms, post-operative recovery rooms, Intensive care Units (ICUs) and appropriate anesthesia care.
The Bangkok neuroscience center of Bangkok Hospital Medical Center provides holistic care when it comes to the diagnosis, treatment, management, and follow-up of patients suffering from neurological diseases. They also facilitate rehabilitation for all patients, thus ensuring that they are able to be reintegrated back with their families, at work and in the society following a course of treatment. Interesting clinics ran at the bangkok neuroscience center of bangkok hospital medical center include a stroke clinic, Parkinson's clinic, epilepsy clinic, sleep disorders clinic and a headache clinic.
To take it even a step further, the hospital also includes a Plastic Surgery and Reconstruction Center, which specializes in cosmetic surgery for the entire body: face, eyes, nose, breasts, stomach, and even vaser liposuction.
The Center is popular in Bangkok - tummy tucks , rhinoplasty, face lifts, eye surgery, breast lifts, breast augmentation, breast implants, otoplasty and vaser liposuction just some of the procedures available.
Through the multiparity of services offered at the bangkok hospital medical center, Thailand continues to be seen as a major destination for medical tourism. You can also visit the Bangkok hospital medical center website for more information on available services and procedures offered.
An Expert Team of Doctors and Providers
The surgical and medical providers at the Bangkok hospital international medical center are all the product of rigorous training to ensure the best quality standard of care. The medical curriculum in Thailand lasts for 6-7 years and is very demanding. This ensures that the physicians who graduate from medical school are adequately trained and equipped to take care of patients according to the standards set by local guidelines, but also by the Joint Commission International; which the Bangkok Hospital is accredited with.
Furthermore, the workforce at the Bangkok hospital international medical center has a great deal of experience in dealing with both local and international patients. This is important for the hospital and for the medical tourism industry especially, given that clients come from all around the world and as such, their providers are expected to be culture sensitive. And the dedicated team of physicians, surgeons and nurses at the Bangkok hospital international medical center meets that essential criterion.
Finally, plastic surgeons at the Bangkok hospital are board-certified, which means they underwent several years of specialized training in plastic surgery, which rendered them capable and deemed trustworthy to provide such care to patients and travelers like you.
Affordable and Competitive Treatment Packages
Not only does the Bangkok Hospital international medical center offers state-of-art technology, high quality medical services and a wide variety of medical and surgical procedures available, but it does so at highly competitive rates. In fact, the cost of medical care at the Bangkok Hospital international medical center could be 50 to 80% cheaper than what you'd otherwise have to pay at home.
For cosmetic surgical procedures for instance, a rhinoplasty procedure, which would cost approximately 8,405 AUD and 8,848 NZD in Australia and New Zealand respectively, would start at 1,248 AUD (1,329 NZD), which is more than 6 times cheaper than the original price.
Tummy tucks in Bangkok Plastic Surgery and Reconstruction Center start at 6,797 AUD and 7,241 NZD whereas they are twice more expensive when done in Australia or New Zealand.
Furthermore, the treatment packages offered at the Bangkok Hospital Medical Center are comprehensive and include several other services needed during your care (counseling, consultation, etc.); which makes these packages good value for money.
At the Bangkok Hospital International Medical Center, you're in good hands. Literally.