An Overview of Services and Prices at Clinic RX
Malaysia is no stranger to medical tourism, and many people consider it the top destination for foreign clients who visit Asia for medical, cosmetic, and dental treatments. The primary reason for this country's popularity for such services is low prices, but also the quality of these services and professional patient care. The Clinic RX is one such facility that symbolizes the excellence of medical tourism. In the following paragraphs, we will go over the essential features of this clinic.
But first, let's get an overview of medical tourism in Malaysia and what it offers to international patients.
Why the World Comes to Malaysia
Every year, Malaysia receives thousands of visitors from across the globe (especially Australia and New Zealand) who visit this beautiful country not only as tourists but also as patients. In the last couple of years, the standard of healthcare has improved significantly in Malaysia, especially with the creation of the Malaysian Healthcare Travel Council (MHTC). The MHTC works under the Ministry of Health and promotes medical tourism in the country.
In addition, Malaysia is one of the most beautiful countries for tourists. This gives visitors double incentive to visit the country; low-priced medical services coupled with a memorable vacation in Malaysia. The prospect of staying in a foreign country and returning home with an enhanced appearance is what drives medical tourists to Malaysia.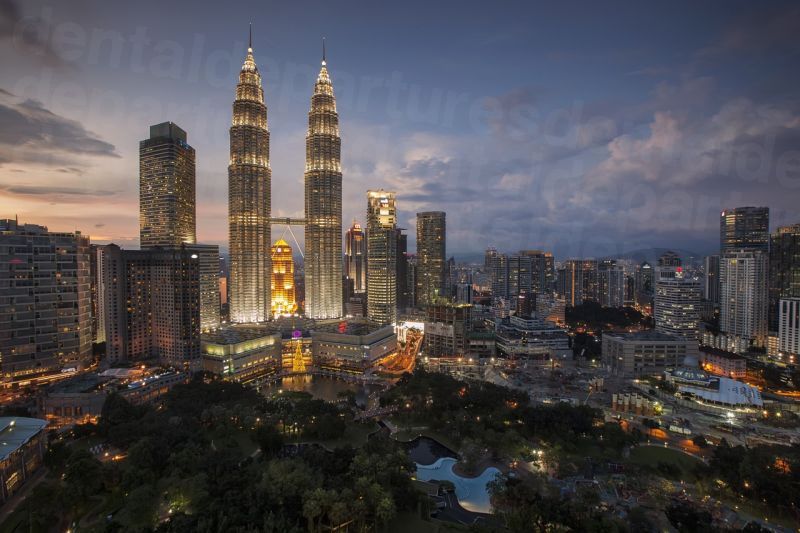 About Clinic RX (Bangsar)
Located at 160 Jalan Maarof, Bukit Bandaraya, Kuala Lumpur, Kuala Lumpur Federal Territory, 59100, this is considered by many to be the best clinic Malaysia has to offer. A state-of-the-art facility in Bangsar, this clinic specializes in advanced beauty treatments.
Patients can sign-up for a wide range of services at affordable prices, and these services focus on anti-aging and making your appearance youthful. Ultimately, these treatments are designed to boost your self-esteem and confidence, which also has positive social implications as well. This clinic has a track record of offering more than satisfactory results to local and international clients of all ages.
Doctors at the Clinic
What makes this clinic a superb facility for cosmetic treatment in Malaysia is its dedicated team of highly-qualified and board certified doctors. These specialists work under the supervision of Dr. Choi Seok Min. Dr. Min has more than two decades of experience in the field of cosmetic surgery; his expertise in this regard is second-to-none.
Another top physician at this clinic is Vicky Koh Siok Lee. She completed her training as a consultant aesthetic physician MBBS in 2005. She is also associated with the American Academy of Aesthetic Medicine.
You can contact the clinic and get a consultation with doctors who can advise you on the best treatments for you. These doctors speak English, so do not worry about any communication barrier and freely discuss your expectations and queries with your consulting physician.
Treatments at the Clinic
This clinic employs the best aesthetic techniques and the latest equipment for procedures like stem cell therapy, thread lifting, laser therapy, and facial injectables like dermal fillers and Botox. Malaysia is famous for cosmetic treatments, and you get the finest ones at this clinic at the lowest prices.
Clinic RX has its own Reborn Slim Express for fat reduction. Many people lose weight through diet and exercise, but some fat pockets remain resistant to these endeavors. The Reborn Slim Express program offers the solution in such cases. It is a pain-free alternative to surgical fat removal in which fat cells are destroyed using injections. Thus, you can remove fat from trouble areas without surgery and achieve a toned figure.
Inside the clinic, you will get the most comfortable and most luxurious environment that you can think for. The treatment rooms are lavishly-designed and come fully fitted with the latest technology.
Prices at the Clinic
The main reason why medical tourists flock to Malaysia is the availability of high-quality medical and cosmetic services in the country. Cosmetic services are highly popular, especially dermal fillers, Botox, and Juvederm. Malaysia enables you to save 50% to 75% of any cosmetic procedure, even surgery.
For your convenience, we list down the major procedures, their prices, and comparison with the prices from Australia and New Zealand.
Eyelid Surgery: AUD $635-$1303 and NZD $681-1398 (AUD $8,375 and NZD $8,985)

Fat Transfer: AUD $3,005-$6,377 and NZD $3,224-$6,824 (AUD $3,864 and NZD $4,146)

Filler Juvederm: AUD $696 and NZD $747 (AUD $1,009 and NZD $1,082)

PlateletRich Plasma (PRP) Injections: AUD $391-2,093 and NZD $420-2,246 (AUD $517 and NZD $555)

Clitoropexy: AUD $3,916-$4,828 and NZD $4,201-$5,179 (AUD $11,532 and NZD $12,373)
The simple reason why these prices are lower than your country is because the cost of running a clinic is much lower in Malaysia than in Australia and New Zealand. This subsequently translates into lower cost of treatment for patients.
The prices are not lower because the quality of services is inferior. They are also not lower because the doctors in Malaysia are not licensed or as competent as those Down Under. These are just myths circulated among people who are still not aware of what medical tourism is all about.
As we have clearly seen, doctors at the RX Clinic are not just highly qualified, but they also leverage the latest techniques and equipment to beautify your appearance.
Tourist Activities in Malaysia
Depending on the procedure you are signing up for at this clinic and the time it takes, you can map out a short or a longer holiday. Malaysia offers much in the way of natural and man-made tourist sites and activities, and you can only make the most of your trip by making plans ahead of your flight.
Rest assured, you will not regret your decision to visit the Clinic RX for cosmetic treatments. You will be able to beautify your skin, and save thousands of dollars in the process. So schedule your consultation and find out which treatment is best for you.