Dr. Ricardo Vega Montiel is one of these names when it comes to plastic surgery in Tijuana . He has been running a successful practice for many years now. Specializing in cosmetic surgery, the clinic enhances your beauty at the lowest prices. There is no price tag on beauty, but Dr. Vega's clinic ensures that you get the best beauty treatments without breaking the bank!
In the following paragraphs, we discuss the top medical treatments in Tijuana that you can get at this clinic, along with their prices. But first, let us see why Mexico is such a great place for medical tourism.
Medical Tourism in Tijuana
For the longest time, Americans were heading out to Mexico for affordable medical, dental, and cosmetic services. Cost was the main motivator. Safety conditions have also improved considerably in these last ten years or so, making the country safer than ever for tourists.
Let us not forget that millions of medical tourists from America alone enter Mexico every year, and the numbers are increasing every year. In addition, Mexico is one of the top ten countries in the world performing the most plastic surgeries. If Mexico was not a top-notch destination for medical tourism, how can you explain these numbers? The figures demonstrate the high standards of healthcare in this country, and Dr. Vega's clinic shows that the country has world-class facilities that Americans can count on. We now turn to the clinic itself and see what it has to offer to medical tourists.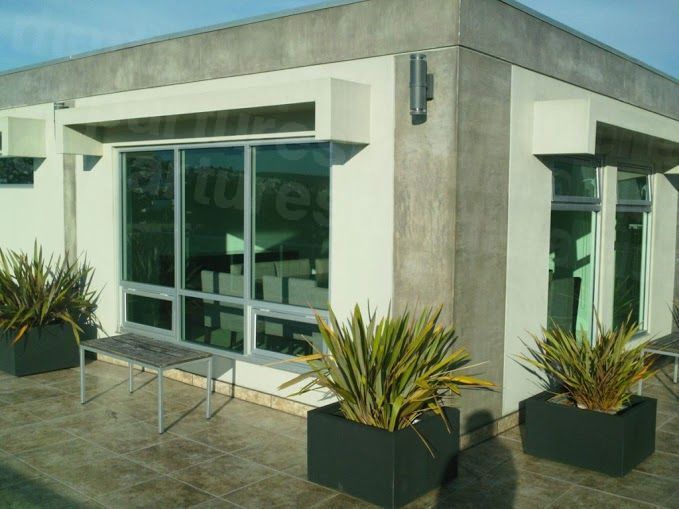 About the Clinic
Dr. Vega's clinic is located at Blvd. Agua Caliente 4558, Centro Medico CM3 Col.Aviación, Tijuana, Baja California, 22014. It is one of the best plastic surgery clinics in Mexico, and their defining feature is that they offer natural looking results through their cosmetic procedures. This clinic is located at the Grand Hotel Tijuana, which is one of the safest places in the Mexico. This gives you access to a five star resort as well as golf course.
About Dr. Vega and his Medical Team
Ricardo Vega Montiel was founded by and runs under the supervision of Dr. Vega, who is one of the most famous plastic surgeons in the country, running his practice for almost two decades now. He is a board-certified surgeon and a specialist in the field of plastic and reconstructive surgery. He has an excellent safety record and is known for giving patients results beyond their expectations. Dr. Vega is also an advocate of ongoing education, and attends symposiums across the globe to stay abreast of the latest in cosmetic and plastic surgery. In addition, Dr. Vega is also fluent in English and German.
Other medical professionals in this clinic claim similar credentials and experience, proving that Mexican doctors and medical professionals are as qualified as doctors in your country. Not only is the clinic staff hospitable, but they are also fluent in English. There are no communication issues for American and Canadian medical tourists in Mexico as they can freely converse with doctors and nurses in English.
What This Clinic Offers
The clinic offers a wide range of treatments includingliposuction, tummy tucks, and f acial rejuvenation. Non-surgical procedures include Med-Spa therapies (e.g. microdermabrasion, lymphatic drainage, mesotherapy, photo-therapy etc.) and other health and wellness treatments as well. The variety of medical treatments in Tijuana are also key factors in making Mexico an ideal destination for medical tourism.
Prices at the Clinic
Americans and Canadians can expect to save anywhere from 50% to 75% of their medical treatment or surgery costs in Mexico as compared to their countries. The following is a list of the procedures you can get at Dr. Vega's clinic along with their prices.
Breast Augmentation: USD$ 3200 and CAD $4319 (USD $11829 and CAD $15966)

Eyelid Surgery: USD $1400 and CAD $1890 (USD $6318 and CAD $8528)

Cheek Implants: USD $1500 and CAD $2025 (USD $8385 and CAD $11318)

Chin Augmentation: USD $1500 and CAD $2025 (USD $6855 and CAD $9253)

Facelift: USD $5000-$7000 and CAD $6749-$9488 (USD $18033 and CAD $24340)

Neck lift: USD $3000 and CAD $4049 (USD $10,992 and CAD $14472)

Liposuction: USD $1500-$4500 and CAD $2025-$6074 (USD $5015 and CAD $6769)

Clitoropexy: USD $3000 and CAD $4049 (USD $8700 and CAD $11743)
What you have to remember is that low prices do not necessarily translate to low quality. This is especially true for hospitals and clinics in Mexico. They offer low prices, but the quality is as good as hospital in a western country. We have just seen how qualified doctors and nurses at this clinic are, which means you get the best medical services and patient care in Mexico.
How About a Vacation in Tijuana?
Going for surgery, cosmetic or otherwise, is not something that you do every day. It is an important decision that most people take once or twice in their lives. Tijuana, hence, is a great location to get surgery because it allows you tremendous opportunities to heal and relax after the procedure. The city is modern, with all amenities you could wish for on your doorstep. If you want a few days break before your procedure, it has a great nightlife and a wonderful cuisine. So, you can see that Medical Tourism in Tijuana can actually be a bit of fun.
All these things make this city an ideal location to relax and unwind after your surgery, and Dr. Vega's clinic offers you the necessary privacy and comfort that you'll appreciate after your procedure.
To make the most of your Tijuana medical vacation, try to map your travel plan beforehand so that you can get the best of Tijuana in the limited time that you have. When all is said and done, you will thoroughly enjoy medical trip in Mexico.
That's about it. Hopefully we gave you everything that you need to know about the clinic of Dr. Ricardo Vega Montiel. Contact the clinic for a free consultation. This is when you will receive advice from a professional at the clinic about the surgery options; they'll help you choose the most suitable one. In any case, you'll be getting the best combination of quality and cost savings.