Medical tourism thrives in Asia and Malaysia is one of the best destinations in this regard. Not only does Malaysia get a lot of clients from Singapore, Indonesia, and Thailand, but also from countries like Australia and New Zealand. These patients, flustered by the high prices of medical and cosmetic services at home, fly to Malaysia to get similar services at amazingly low prices. One of the best clinics offering such services in Malaysia is the KL Sky Clinic . Let's see what this clinic is all about.
In the following paragraphs, we provide you all the information you need to know about this clinic so you can confidently add it to your shortlist for medical and cosmetic clinics in Malaysia.
About the Clinic
KL Sky is a primary care practice run by an expert medical team under the supervision of Dr. Shashi Kumar. It is one of the best clinics in Malaysia, and is especially renowned for its cosmetic procedures. Along with low-prices, patients can expect the best medical professionals using the latest techniques and state-of-the-art facilities at this clinic.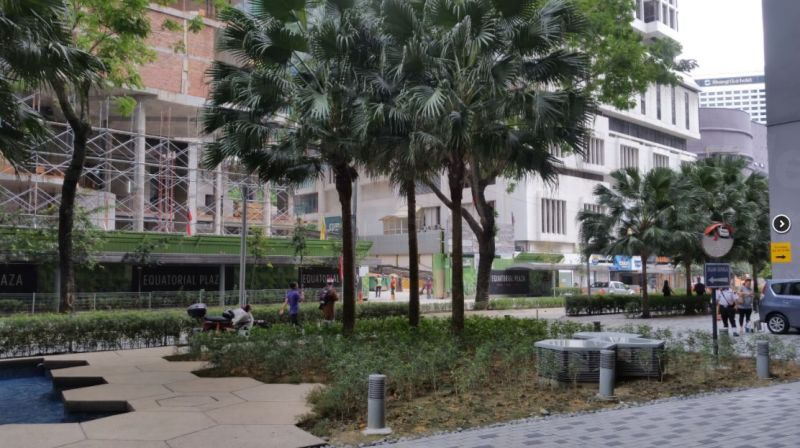 Doctors at KL Sky
The medical team includes specialists like Dr. Adeline Tharsis, who has been practicing in Malaysia for around five years now. Then we have Dr. Prakesh Karpaya, who earned a Bachelor of Science in Medicine in 2008 from Kursk University, and has almost a decade of experience working in the field of cosmetic treatments. Along with Malay, Dr. Prakash is fluent in Tamil, English, and even Russian.
Another alumnus of the Kursk State Medical University is Dr. Cecillian Veronica, who graduated in 2012 and has since developed a reputation for herself in Kuala Lumpur's medical scene. Like Dr. Karpaya, she speaks several languages for the facilitation of international patients.
Next up we have Dr. Roland Victor, who in addition to his MBBS from Malaysia completed his Master of Business Administration from the UK. He has nine years of medical experience and has established great rapport with international patients.
Long story short, doctors at this clinic are highly-qualified and have international certification as well. In addition, they devote their time to learning English and other international languages. All this shows the sincerity and devotion of these professionals to bring you the best medical and cosmetic services at the lowest prices. Let's go over some of these services.
Wide Range of Treatments at this Clinic
The clinic is wide-ranging in terms of the services it offers its clients. For instance, you can sign up for fat reduction through liposuction as well as fat transplant. Fat transplant is where fat is removed and transplanted it to other areas of the body requiring better contouring.
Then you have scar removal treatments like acne, non-surgical procedures like wrinkle reduction, facial rejuvenation, mesotherapy, dermal fillers and Platelet Rich Plasma, and surgical procedures like facelifts.
This is a state-of-the-art medical facility in Kuala Lumpur that has its own SAL (Skin Advanced Laboratory) where they can even the texture, tone and even color of your skin using modern techniques. Once you consult with the doctors, they will suggest you the best treatments after a complete assessment.
So you can avail a host of treatments at this clinic and find a specialist to cater to your needs. All this at the lowest possible prices, and this brings us to the next point.
Prices at the Clinic
Beauty treatments in Malaysia are cheaper than Australia and New Zealand. For instance, mesotherapy costs AUD$152 and NZD $199 Down Under but prices at this clinic are AUD$186 and NZD $164. The same goes for Botox in Malaysia.
Some people think that these prices are lower because the healthcare standards in Malaysian are inferior to countries like Australia, New Zealand, US, and the UK. Others think that Malaysian doctors are not qualified or competent enough, which is why they charge lower prices. But this is simply not true.
The main reason why you see a price difference is that the operating costs for running a medical facility in Malaysia are lower than the countries just mentioned, and this is what keeps treatment prices low even at the top clinics like KL Sky Clinic. The doctors at this clinic are highly qualified, and they use the latest medical knowledge to offer you innovative cosmetic solutions.
Rest assured you're not trading dollars for your health. The best clinics like this one know that their international customers are used to the world's best medical care and won't compromise on their health even to save money.
Malaysian Medical Tourism
We need to understand the quality of this clinic in the wider context of Malaysian medical tourism. This country welcomes thousands of medical tourists every year from Europe, North America, and especially Australasia. While healthcare standards are excellent in these places, they come to Malaysia to avail a similar quality but at prices cheaper than their local hospitals and clinics.
Malaysia has made significant developments in the last decade to boost its medical infrastructure with medical tourism serving as a major stimulus. One of the many developments in this regard is the creation of the Malaysian Healthcare Travel Council (MHTC) that works under the Ministry of Health to promote medical tourism in the country.
Malaysia has been, for the longest time, a gorgeous getaway for tourists who want to travel Asia. And now with clinics like KL Sky, visitors have a dual incentive to visit the country. They can now vacation in Malaysia and get the best cosmetic procedures, saving thousands of dollars in the process. This is the main reason why people become medical tourists.
Once you schedule a consultation at the clinic, you doctor will advise you on the best treatment for your appearance. And depending your procedure, you can plan out a memorable vacation that revolves around your clinical visits.
So contact the KL Sky Clinic right away and schedule a consultation. You can read more about the clinic right here at Medical Departures, find exclusive deals, and get personalized quotes.