o many Americans fly into Mexico each year for low-cost dental, medical and cosmetic treatments, but if you really want to have sundrenched medical tourism vacation that you will remember for many years to come, a rhinoplasty in Cancun will save you thousands and give you a suntan simultaneously.
Number-1 medical tourism Destination
The premier medical tourism holiday destination for Americans and Canadians that seek low cost treatments and a beautiful holiday experience is Cancun, Mexico. This special holiday resort region is a world-class vacation destination that attractions millions each year from the four corners of the globe who come and sample its tropical charms, stunning oceans, dreamy beaches and modern atmosphere and amenities.
When you want to get away for a couple of weeks for top-notch nose job treatments in a true holiday location, having a rhinoplasty in Cancun is the ultimate choice. Prices for nose job treatments in Mexico are 45% to 50% cheaper than in the USA, Canada or Europe. Many Europeans also visit Cancun for their holiday fun, so it's also a great option for people from the United Kingdom, Ireland, the Netherlands and more.
If you are looking to merge some of the most affordable cosmetic treatments with a world-class holiday destination that is simply breathtaking and awe-inspiring, not many places in the world can beat Cancun.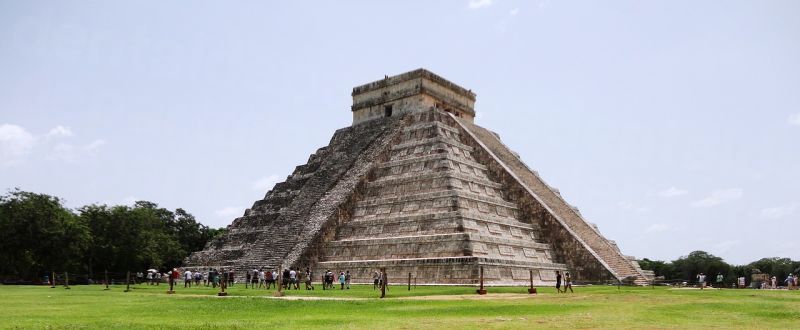 Cancun Medical Clinics
The best part about rhinoplasty treatments is that the operation itself only takes one day to complete. This means you can recuperate on the beach and recover in style. Medical Departures is a medical tourism portal that has done all the research in Cancun to find you a great choice of clinics that merge quality, safety and affordability. All three issues are just as important as each other.
At Medical Departures, we have found a multitude of customer reviews for each clinic in Cancun, and have also used rhinoplasty before and after photos to get a feel for the aesthetics and results of their treatments. Here are three top doctors who have clinics for rhinoplasty in Cancun that you can trust to do a top job:
Pricing a Rhinoplasty in Cancun
Now we have found some top surgeons for your nose job treatments in Cancun, here is an example of the average price you can expect to pay in Mexico for rhinoplasty procedures: US $ 5,000 (CAN $6,265; UK £3,842; Euro €4,294; Aus $6,283; NZ $6,721), compared to the prices in the US $ 8,800 (CAN $11,163; UK £6,721; Euro €7,675; Aus $12,600; NZ $13,411).
When you want to merge affordable and quality cosmetic treatments with a true tropical holiday destination, a Rhinoplasty in Cancun is the ultimate choice. Americans and Canadians need to take advantage of these low-cost cosmetic and medical treatments in Mexico while the bargains last, because nothing lasts forever.