Breast augmentation surgery in Penang may be the perfect option for you if you're debating whether to get your boob job abroad. Malaysia is a stunning country, has first-rate healthcare facilities and English is widely spoken – a great combo for Westerners.
Penang features prominently as a top tourist destination in Malaysia as it an idyllic location
for a vacation with sandy beaches, forest-clad hills and UNESCO World Heritage Sites, like George Town, a historic Colonial town representing the British from the end of the 18th century.
European and Asian influences have endowed the island with a multicultural legacy from its prominence on the trading routes from Great Britain and Europe through to China. This is particularly evident in its cuisine – Penang is renowned for its culinary heritage and is regarded as the food capital of Malaysia.
Emerald green hills and white, sandy beaches are hallmarks of Penang. Batu Ferringhi is where you'll find many of the popular beach resorts with water skiing, windsurfing and sailing just some of the activities you can take part in and after sundown the place is vibrant with restaurants, bars, and clubs.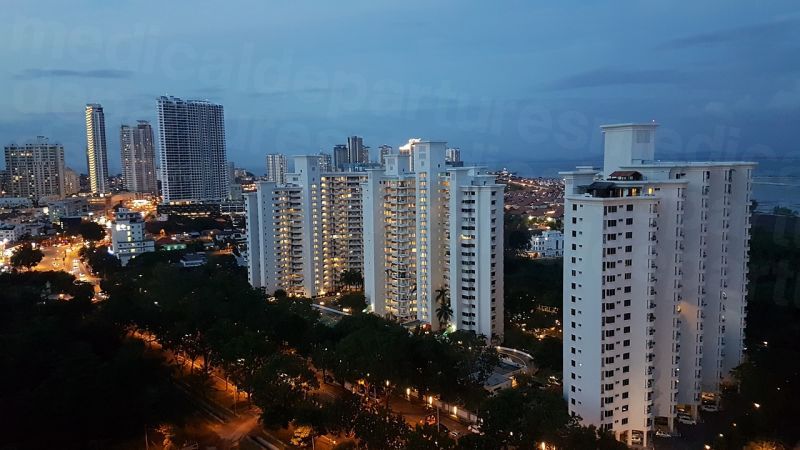 For somewhere quieter there are secluded beaches at Pantai Kerachut, Monkey Beach and Teluk Duyung, the Botanic Gardens with a 100-meter waterfall, the Butterfly Farm and breathtaking views from Penang Hill, reached by the funicular railway.
All make for a relaxing time between your arrival and undergoing your surgery plus, of
course, a perfect place for convalescence.
Why Penang?
Despite the low costs, hospitals like Leh Clinic and Klinik Loh Surgery offer you excellent cosmetic procedures and surgeries. Malaysia is constantly expanding its medical and healthcare infrastructure every year. This includes improving patient satisfaction and quality care by training and employing the best doctors in the country.
Healthcare facilities throughout Malaysia are also gaining more accreditations, both internal and international, with globally-respected organisations, such as the Joint Commission International (JCI). On a wider scale, medical schools and training institutions are also being built throughout Asia to cater to foreign patients, whose numbers are expected to increase in the coming years.
The Malaysian Government has taken a keen interest in promoting the country to medical tourists, ensuring that facilities treating foreign patients are all registered and adhere to good practices and standards that are internationally recognized.
Furthermore, if you book with Medical Departures you are assured that we have already quality-checked all the facilities listed on our site, verifying doctor qualifications, professional memberships and other details. You can see more on each listing.
What about the cost of breast augmentation surgery in Penang?
Prices are considerably lower for breast augmentation surgery in Penang, compared to at home:
| | | | | | | |
| --- | --- | --- | --- | --- | --- | --- |
| | AUS $ | NZ $ | UK £ | EUR € | US $ | CAN $ |
| Breast Augmentation price - home | 16,000 | 17,000 | 8,700 | 10,000 | 12,200 | 15,600 |
| Breast Augmentation price - Penang | 5,500 | 5,800 | 2,800 | 3,000 | 4,000 | 5,300 |
For some of the most affordable prices for breast augmentation surgery Penang must surely be up there. But it also offers excellent quality and is a terrific holiday spot – so take advantage of the savings and make the most of a surgical holiday.