Have you considered getting Botox treatments? If so, then you already know how expensive they can be. With multiple units and return sessions required, you could wind up paying thousands of dollars in medical bills. However, what if I told you that there was a way that you could gain access to high quality affordable Botox injections whilst enjoying the vacation of a lifetime?
Sound too good to be true? It's not! In Thailand, Botox costs are just a fraction of the fees being charged in western countries! Keep reading to view the best clinics in Thailand, Botox before and after pictures and much, much more!
What is Botox?
Botox, also known as botulinum toxin, is actually one of the most lethal toxins known to man. However, before you get yourself worried, you should know that it is entirely safe when administered in small doses for cosmetic procedures. That's right. For cosmetic treatment, Botox is considered to be both safe and effective, especially in the reduction of facial wrinkles. During a Botox treatment, the substance is injected into the muscles underneath the skin. Botox effectively relaxes those muscles, causing the skin above it to smooth out, thus eliminating wrinkles. Over time, the muscles will return to normal, and more Botox treatments will be required to maintain the desired appearance. This can be an expensive commitment as, in western countries, the cost is not cheap.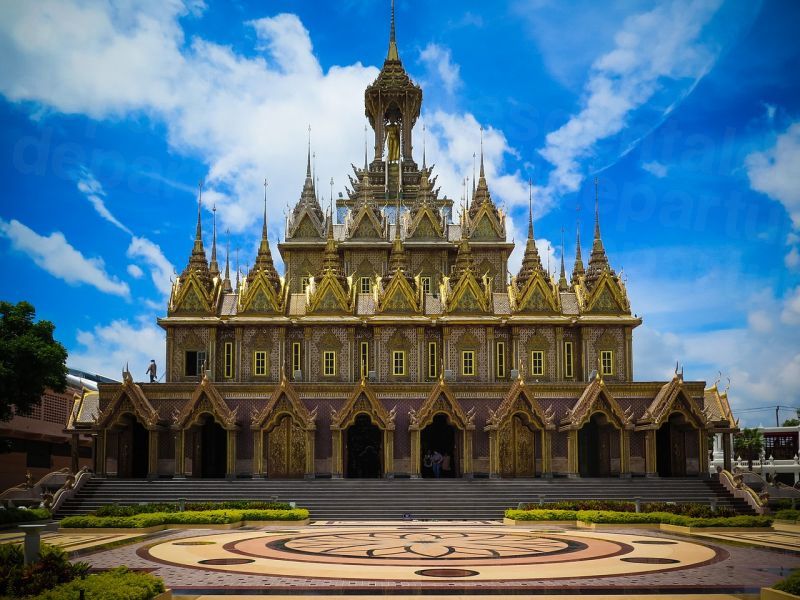 Here are a selection of top Botox clinics in Thailand , along with links to customer before and after pictures:
Nirunda Cellport Thailand – Since its founding in 2007, Nirunda has been offering quality care to its patients in state of the art facilities featuring the latest advances in modern medical equipment. They offer their patients a wide range of plastic surgery procedures with an emphasis on maintaining a natural appearance.
Radiant Medical Phuket – Located on the beautiful southern island of Phuket, Radiant Medical is dedicated to providing their patients with the absolute highest standards of medical care for cosmetic surgery. They offer affordable Botox treatments that cost almost 50% less than the average price in the USA.
KTOP Clinic – Korea's Premier Grand Plastic Surgery Hospital has come to Bangkok as the first official overseas branch. Their team of specialized doctors and staff are experienced in treating foreigners, and are happy to help you answer any questions or concerns. In their modern facility, they specialize in a wide range of plastic surgery procedures.
Apex Profound Beauty – Situated in the south of Thailand, in Phuket, Apex provides its patients with a vast array of plastic surgery procedures and treatments. They offer only the highest medical grade Botox treatments at very affordable prices. Their team of dedicated doctors and staff are highly trained and ready to help you achieve the look you want.
Nicha Clinic – Offering their patients a comprehensive range of dermatology treatments and procedures, Nicha is located in the lively city of Pattaya, Thailand. With over 16 year of experience catering to foreign patients, you can rest assured that you will be in good hands with their qualified team of doctors and nurses.
For more information about Thailand, Botox before and after queries and treatment prices, talk to a member of our Customer Care Team today!.