Looking for Infertility Treatments in Thailand? In Vitro Fertilization Reviews Prove Indispensable
For medical tourists looking for infertility treatments, Thailand is one of the best countries in Asia for In Vitro Fertilization. There are several top notch medical facilities for IVF in Bangkok and Phuket. Thailand already has a booming tourism industry; it is one of the best vacation spots in Asia with its amazing temples and beaches. Finding the best treatment, however, depends a lot on finding the best hospital in Thailand. In vitro fertilization reviews help immensely in this regard. In this article, we talk about some of the best hospitals in Thailand for infertility treatments.
Things to Look for in an IVF Clinic
It's good to read reviews, but you should know what kind of information to look for. Any good in vitro fertilization review will provide you adequate information about the location of the clinic, qualifications of the doctors and their experience, quality of Assisted Reproductive Technology (ART), and the in vitro fertilization costs being charged by that clinic.
One of the good things about hospitals in Thailand is that they are very upfront about their prices, as opposed to hospitals in Australia or New Zealand. One reason for this is that healthcare is, on the whole, substantially cheaper in Thailand compared to western countries. Because of this, hospitals in Thailand are not hesitant about sharing their prices as they know that they offer unbeatable value for money.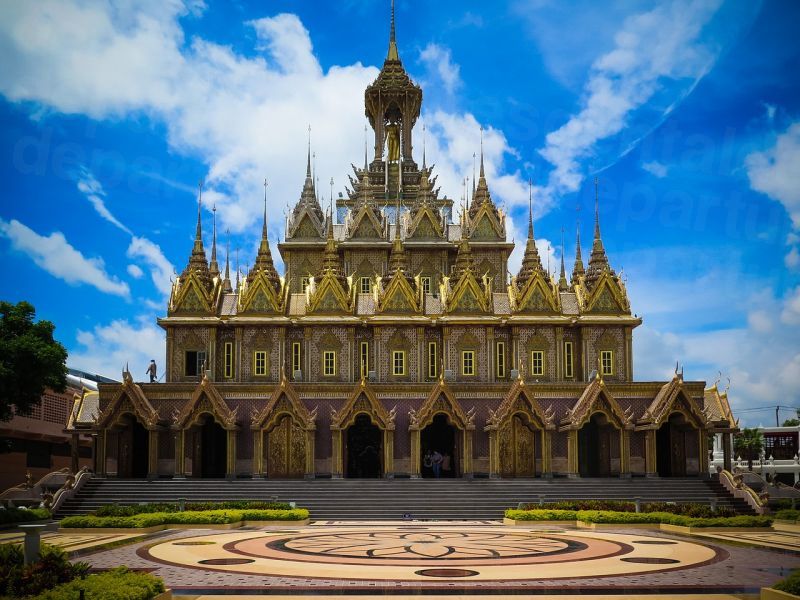 Cost of IVF in Thailand
Based on the following estimates, you should expect to save between 40% to 50% on the cost of your IVF treatment by undergoing the procedure at one of our quality-checked IVF clinics in Thailand . For example:
Average cost of IVF in New Zealand: NZD $16,800, compared to just NZD $9,900 in Thailand

Average cost of IVF in Australia: AUD $16,000, compared to just AUD $9,400 in Thailand
Even with the cost of travel included, you are still saving thousands of dollars regardless of the hospital you choose. Some examples of reputable IVF clinics in Thailand are:
Vejthani Hospital
The Vejthani Hospital has been operating in Bangkok since 1994, successfully treating over 300,000 medical tourists, many of them from Australia and New Zealand. This hospital has been accredited by the Joint Commission International (JCI), the International Organization for Standardization (ISO) , Good Manufacturing Practice Standards (GMP), and Hazard Analysis and Critical Control Point (HACCP).
Piyavate Hospital
The Piyavate International Hospital has been offering a wide range of medical services for local and foreign patients for the last two decades. Doctors at this hospital have been certified internationally.
Phyathai 2
The Phyathai 2 International Hospital has been providing IVF treatments to infertile individuals since the late 1980s and is accredited by the Joint Commission International (JCI). The hospitals invests heavily in Assisted Reproductive Technology (ART), and their IVF lab is one of the best in the country.
Takara IVF Bangkok
Finally, we have Takara IVF Bangkok , a clinic that uses the most advanced ART from Japan and provides customized treatments based on your unique needs. Rest assured that Thailand's IVF prices are in no way indicative of a lower standard of healthcare.
To sum up, if you are looking for infertility treatments in Thailand, in vitro fertilization reviews will connect you to the best hospitals and doctors at the best prices. If you require further information, talk to a member of our Customer Care Team on the toll-free number provided.