The island of Penang in Malaysia really is becoming an epicenter for value-for-money cosmetic treatments and is one of the most popular medical tourism holiday destinations in the world for international patients. If you are looking for quality yet affordable eye surgery, you really have come to the right place. Here is a choice selection of the best clinics for affordable eyelid surgery, Penang, Malaysia.
Amandrey Clinic
When we search the best eyelid surgery review pages online, the Amandrey Clinic comes in top spot for affordability. When you want the best eyelid surgery clinic Penang has to offer, this is right up there in term of quality, price and reliability, which are all the hallmarks of the perfect choice. Located in a beautiful part of the city where the old quarter meets the new, this is the perfect place for a medical tourism holiday.
Clinic RX Penang Branch
The Clinic RX Penang Branch has been in operation or over 20-years and is popular for attracting patients from across Australia, Europe and the USA. This is one of the oldest and prestigious eyelid surgery clinics in Malaysia and has an English-speaking team on hand to perform the treatments to the highest levels imaginable.
Klinik Kim
If you are looking for the cheapest eyelid surgery, Penang clinics such as Klinik Kim are geared towards catering to international customers and offer the best eyelid surgery doctor options on the island. Check out their eyelid surgery before and after photos to see the results of their impressive treatments.
Optimax Penang Eye Specialist
The Optimax Penang Eye Specialist clinic is part of a chain of eye hospitals that first started in Kuala Lumpur over 22 years ago. Now they have many branches across Malaysia and are known for their undoubted quality and safety-first approach to eyelid surgery. They are experts in vision correction, so when you seek the best, this clinic is up there.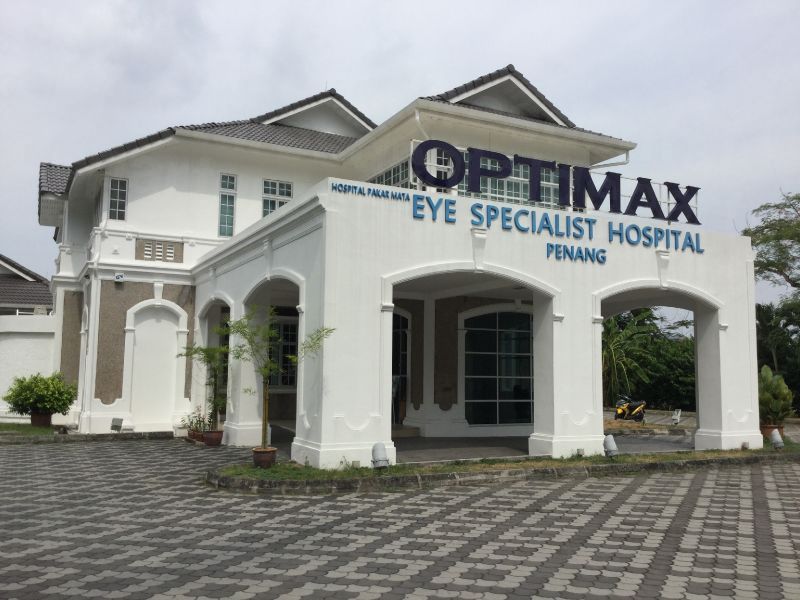 Klinik Loh Surgery
Klinik Loh Surgery has been in operation for over 25-years and widely considered as one of the most trustworthy and safe eye surgery centers in Malaysia. If you are looking to improve your vision or appearance, this clinic is the best for eyelid surgery Penang has to offer.
Take advantage of the cheap eyelid surgery cost options in Penang with prices at US $ 900 (CAN $1,161; UK £702; Euro €785; Aus $1,177; NZ $1,244), compared to the prices in the US $ 4,000 (CAN $5,163; UK £3,119; Euro €3,489; Aus $5,500; NZ $5,811).
There are some great options out there for eyelid surgery. Penang in Malaysia is one of the cheapest options in the world with prices that are approximately 77% cheaper than in the USA, Europe and Australia. This is why we are seeing a massive influx of Westerns now visiting places in SE-Asia to take advantage of the amazingly affordable eyelid surgery prices, and if you don't make a decisions in the near future, you could lose the chance forever to get these discounted rates.