If you have been trying to start a family, whether naturally, with IVF or both, you may want to have a look at IVF treatment in Mexico . You will save around 50% compared to the prices at home. Furthermore, this vast country offers an array of options as a medical tourist in terms of whether you prefer to spend your time in between treatments in a vacation resort, like Cancun, a historic city, like Guadalajara or to go across the border to a convenient clinic in Mexicali.
IVF Prices in Mexico compared to other countries
The table below shows how much you can save on IVF in Mexico – even factoring in travel and accommodation costs. Why not go for it, if you can combine it with your annual vacation?
| | | | | | | |
| --- | --- | --- | --- | --- | --- | --- |
| | US $ | CAN $ | UK £ | EUR € | AUS $ | NZ $ |
| IVF Price - home | 15,000 | 19,000 | 10,700 | 12,000 | 19,000 | 20,000 |
| IVF Price - Mexicali | 6,000 | 7,600 | 4,300 | 4,900 | 7,800 | 8,300 |
Is it a viable option to get IVF in Mexico as a medical tourist?
Mexico is making a bit of a name for itself as an excellent medical tourist destination, rivalling renowned destinations like Thailand. The country has many first-rate medical facilities catering to all sorts of specialties, like assisted reproduction techniques, cardiology and, of course, plastic surgery.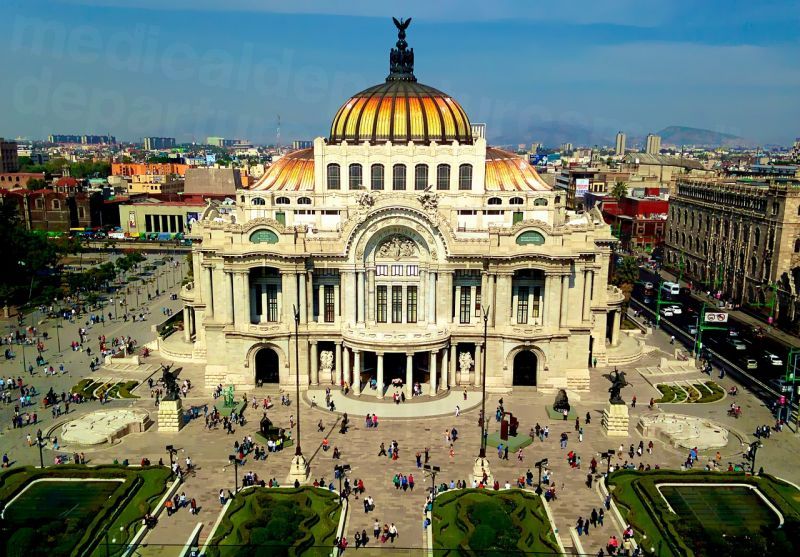 Typically, most couples who undergo IVF need several cycles before a pregnancy occurs. There is no guarantee with IVF that the treatment will be effective, but it is worth asking about the success rates at the clinics you are considering as they do vary. However, your chances are in no way diminished by traveling to Mexico for treatment. In fact, some say if you are on vacation and not preoccupied with getting pregnant that it is more likely to happen simply because you are relaxed.
The different stages of the procedure means you will need to stay either near your clinic (or at least be able to easily get to it) for at least 7-10 days, although some clinics recommend several weeks. Keep that in mind when choosing your clinic, as well as the clinic's success rates.
Recommended clinics in Mexico for IVF
Jose Eligio Gaytan Melicoff , based in Cancun; Hospital de la familia in Mexicali and the BioFertility Center in Guadalajara – all of which have excellent records and glowing reputations.
In terms of locations, Cancun provides a typical vacation destination – sun, sea and sand. Yet, there is more to the area. The Mayan ruins dotted around the Yucatan Peninsula, including the magnificent Chichen Itza, the underground cenotes, the pink lakes and Izamel (the yellow town) are all unique to the area and worthy of exploration. Guadalajara is Mexico's second city, but a lot less frenetic and somehow more intimate than the capital. This historic city is the birthplace of mariachis, tequila and the Mexican rodeos – and it is not too far from the coast if you fancy a trip to the beach. Both of these locations will enable you to have a lovely, relaxing holiday. Mexicali may suit you more if you live relatively near and do not mind making the car journey to the clinic when you need to.
There is no reason why you should not consider IVF treatment in Mexico, but please speak to our Customer Care Team to learn more.