Everybody loses their hair, it just happens to some of us earlier in life than others. So what's the solution? A wide selection of hats? A professionally-fitted wig? Or perhaps just embrace your rapidly thinning hair...
The fact is that hair loss, particularly when it happens before we reach our senior years, can seriously damage our self-esteem . However, there is a better, more permanent solution compared to those previously mentioned: undergoing a hair transplant. While definitely a big step, this innovative procedure doesn't have to be expensive. For a hair transplant, Manila makes an ideal location thanks to its range of high-quality, affordable clinics.
How Does a Hair Transplant Work?
Hair follicles are transferred from a section of the scalp to thinning or balding areas . This is an effective way to treat male baldness. A similar process can also be used to restore hair to other areas, such as the eyebrows, beard, or an area damaged in an accident.
Why Have It Done In Manila?
The main reason is the low prices. Most services in the Philippines are very affordable , including medical procedures. Manila is also the country's biggest city and has the most developed medical infrastructure. Lastly, it is a popular tourist destination , and its international airport is often travelers' first port of entry into the Philippines. These practical reasons make it a great location to get a hair transplant.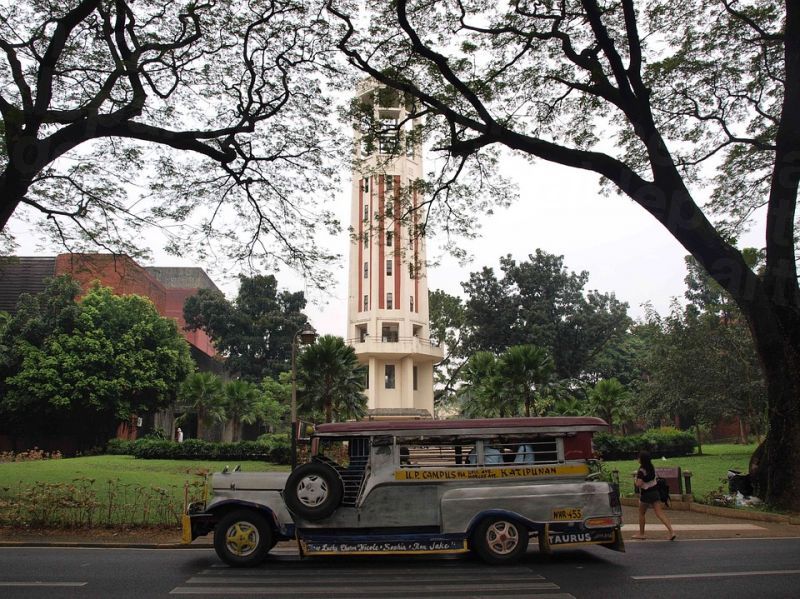 What Are the Prices?
Every patient is different, which means prices can vary somewhat. However, we have devised some approximate figures in the table below which should give you a good idea of the savings to be had.
| | | | |
| --- | --- | --- | --- |
| | Price in Australia (AUD) | Price in Manila (AUD) | Savings (AUD) |
| Hair Transplant | $11,100 | $2,500 | $8,600 |
| | | | |
| --- | --- | --- | --- |
| | Price in New Zealand (NZD) | Price in Manila (NZD) | Savings (NZD) |
| Hair Transplant | $11,900 | $2,700 | $9,200 |
Which Clinics Are Best?
Manila has a vast array of clinics which can get a bit overwhelming. To make things simpler, we have listed our clients' favorites below:
The Kosmed Anti Aging Aesthetic Clinic has been helping its patients enhance their appearances for 20 years. It is a modern facility and staffed by top doctors and medical specialists. This includes Dr. Ferdinand Lacson, a cosmetic surgeon with top qualifications and 23 years of experience.
The Californian Bloom Medical Spa Manila is a modern facility first founded in 2009, making another excellent location to get a hair transplant. The elite medical team is lead by the experienced Dr. Rosary May B. Canay-Diaz, who is well-qualified and a member of the American Academy of Aesthetic Medicine.
The Beaufaces Cosmetic Surgery Center is another great choice for a hair transplant. The clinic was first established in 1987 and since then has developed an impressive reputation. The head of the clinic is Dr. Benjamin Tan Alonzo, who has 30 years experience and is a member of top local and international medical associations, including the American Academy of Cosmetic Surgery.
Getting Started
To learn more about these clinics, why not get started by reading a hair transplant review? Manila's patients have left behind many, and you can read them on our website, as well as view before and after photos. If you have more questions, then get in touch with our Customer Care team or book a free appointment today.
Sources:
Hair Transplants: What to Expect. WebMD. 2017.
https://www.webmd.com/skin-problems-and-treatments/hair-loss/men-hair-loss-17/hair-transplants
Hatton, Will. How to Visit the Philippines on a Budget (2019). Nomadic Matt. 21 December 2018.
https://www.nomadicmatt.com/travel-blogs/philippines-on-a-budget/
VanHooker, Brian. The Pros and Cons of Balding Early. Mel Magazine. 2017.
https://melmagazine.com/en-us/story/the-pros-and-cons-of-early-balding
Awesome Things to Do and Places to Visit in the Philippines Manila. Make Time to See the World. 28 December 2018.
https://maketimetoseetheworld.com/awesome-things-to-do-places-to-visit-in-manila-philippines/