Wondering how much it will actually cost to go to Thailand for a breast enlargement? In Bangkok , the clinics offer exceptionally low prices compared to clinics at home but will you save enough to make it worth your while, or is it just a pipe dream? Let us discover whether Bangkok really is a viable option for your cosmetic surgery.
Why Bangkok?
Bangkok is a fascinating city – contemporary and modern but retaining the many traditional aspects of its culture that make it such an interesting place for foreigners. There are great hotels at every price, amazing restaurants featuring cuisines from around the world, a buzzing nightlife with bars, clubs entertainment as well as shopping ranging from buying local produce at the floating market to the high-end designer gear available in vast, air-conditioned malls. Add the temples, tuk-tuks and Thai boxing and you have the city in a nutshell.
What is the quality of the medical facilities in Bangkok?
Bangkok has high-quality cosmetic centres and hospitals that have excellent amenities. The quality of care and standards available compare favourably to those anywhere in the world. Although you may be in a foreign country, the doctors speak English, so you will not have any communication problems. In addition, the top hospitals have interpreters for individuals from non-English speaking parts of the globe.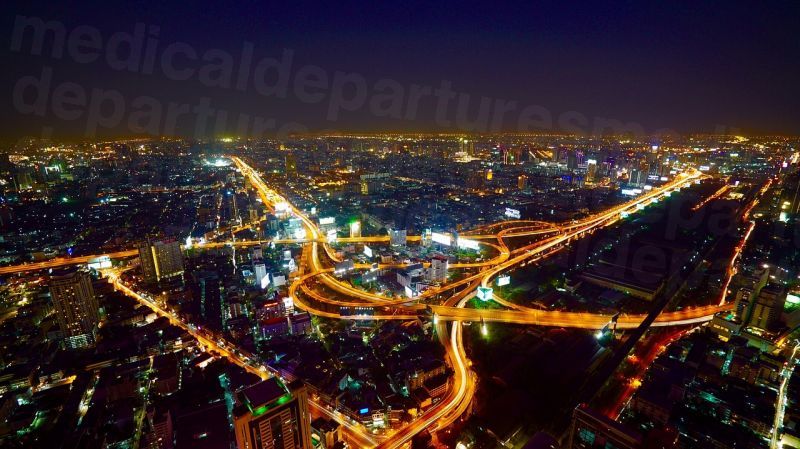 Thailand is the pioneer of modern medical tourism and has been at the forefront of the phenomenon since the 1990s. It is now an expert at delivering high quality at low prices, and because it is the capital of Gender Reassignment Surgery in Asia, its surgeons have a lot of expertise in all types of complex cosmetic surgery procedures.
What about the breast enlargement price in Bangkok?
| | | | | | | |
| --- | --- | --- | --- | --- | --- | --- |
| | AUS $ | NZ $ | UK £ | EUR € | US $ | CAN $ |
| Breast Enlargement Price – Home | 15,600 | 16,000 | 9,200 | 11,000 | 11,800 | 16,000 |
| Breast Enlargement Price – Bangkok | 5,000 | 5,300 | 2,900 | 3,500 | 3,700 | 5,100 |
The price of the surgery alone compared to home is around a third in Bangkok, which means savings in the thousands. That is more than enough to pay for flights and accommodation – and still leave you with cash to spare.
Accommodation Costs
You can pay as much or as little as you want on accommodation – the rates are practical across the board – but you will get a lot more for your money in terms of space and luxury than at home. You can also save more by visiting during the low season, or at least not going during peak times. Keep your eye on sites like Booking.com or check out the deals on Medical Departures, like the Nouvo City boutique hotel , with a rooftop pool, currently offered at AUD $81 (UK £48; US $61). Therefore, a double room for 14 nights would cost AUD $1,134 (UK £528; US £854).
Flight Costs
The prices of flights vary all the time, but these flights to Bangkok were located on Skyscanner:
Sydney to Bangkok AUD $500

London to Bangkok £400

New York to Bangkok US $500
Are you happy to save enough money to make it worth your while? Then it is time to arrange your trip. Look at our high-quality clinics:
Nirunda International Aesthetic Centre
Ask for a free quote or speak to our Customer Care Team if you would like to learn more about breast enlargement in Bangkok and turn your dreams into reality.