If you're considering breast surgery then Thailand is a great destination, but where do you start? There are so many clinics that it's almost overwhelming. This is where we can point you in the right direction with our Top 5 Breast Lift Clinics in Bangkok.
If your boobs have gotten a little deflated and are sagging, then a breast lift will restore them to their former position. The price of the surgery at home, as you are already aware, is rather expensive, which is most probably why you've been searching for cheaper alternatives abroad. Fortunately, there are less expensive options in Bangkok, and throughout Thailand, that are excellent quality too. So, you get new boobs and a holiday in an exotic location, and all for less than you'd pay just for the surgery at home.
How Much Does a Breast Lift Cost in Bangkok?
Below shows the average breast lift cost in Bangkok compared to home: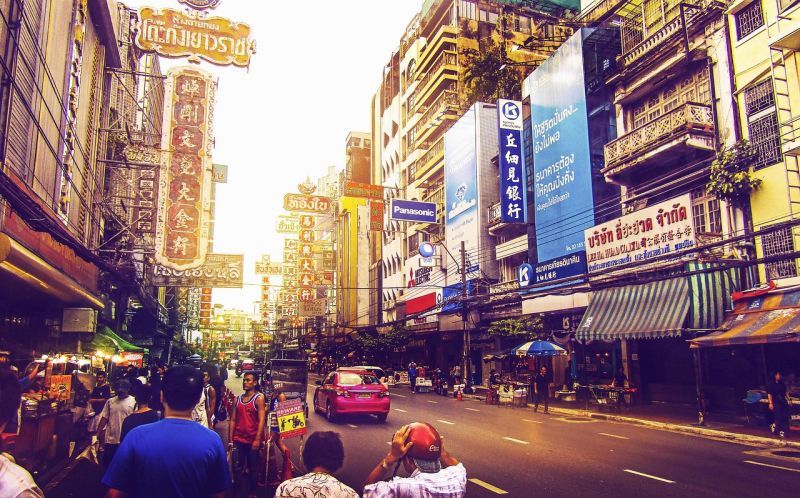 | | | | | | | |
| --- | --- | --- | --- | --- | --- | --- |
| | AUS $ | NZ $ | UK £ | EUR € | US $ | CAN $ |
| Breast Lift Cost – Home | 15,000 | 17,000 | 9,300 | 11,100 | 12,000 | 16,100 |
| Breast Lift Cost – Bangkok | 5,000 | 5,200 | 2,900 | 3,400 | 3,700 | 5,000 |
What Are the Top 5 Clinics in Bangkok for A Breast Lift?
What makes a top clinic? It's not just about the lowest prices, but also a range of other criteria that includes expertise, customer services, facilities, reliability and patient satisfaction. Thus, our Top 5 clinics have currently received the most positive reviews from our patients and are the Top Clinics in Bangkok in terms of our patient's satisfaction.
#1 KTOP Clinic
This is a branch of the Grand Plastic Surgery Hospital in Korea. Located in Bangkok's Wattana District, it delivers state-of-the-art plastic surgery services to local and international patients. With teams of highly-skilled surgeons, KTOP combine science and art to deliver astonishing aesthetic results.
#2 Yanhee Hospital Health & Beauty
Joint Commission International (JCI) accredited and one of Thailand's most prestigious healthcare facilities, the hospital has more than 400 beds and is popular with international clientele, having welcomed patients from more than 160 countries since its inception in 1984.
#3 Samitivej Sukhumvit Hospital
Another JCI-accredited facility, opened in 1979, providing a wide range of medical and surgical services to a primarily international clientele. The hospital has a variety of on-site services, including banks, Starbucks, 7-Eleven and other food, beverage and retail outlets.
Award-winning and JCI-accredited, Asia Cosmetic Hospital is a specialist cosmetic and skincare facility. It is equipped to offer a wide range of aesthetic treatments to patients from across the world.
Kamol Hospital is a leading cosmetic and plastic surgery facility offering a wide range of aesthetic treatments, advanced technology and luxurious accommodation. JCI-accredited, they will turn your dreams into reality.
The Bottom Line
If you're looking for high-quality at a good price, then a breast lift in Bangkok is definitely worth considering. Check out our listings, ask for a free quote, or speak to our Customer Care Team if you'd like to know more.