You deserve to treat yourself to a mommy makeover. Mexico has many great clinics and hospitals where you can have the surgery done. These also offer very competitive prices, enabling you to save thousands.
Do Something For Yourself
It's tough being a mother. You a have to be a nurse, teacher, and a police officer for your children. With so many demands it can be hard to do something for yourself but every once in a while you should. Getting a mommy makeover can really transform your appearance, boost your confidence, and make you feel more energetic and lively.
What Does It Entail
Mommy makeover surgery can consist of a variety of procedures. Generally, it involves liposuction, breast implants, and a tummy tuck. Some patients may have additional procedures. The good thing is that it can be specifically tailored to a woman's needs.
Save Thousands
By having the surgery done in Mexico you will save a big lump of cash. So much, in fact, that it may seem crazy to overpay on home. Have a look at the mommy makeover prices below. Just remember these are only approximate as every patient has different requirements.
| | | | |
| --- | --- | --- | --- |
| | Price in the US (USD) | Price In Mexico (USD) | Total Savings (USD) |
| Mommy Makeover | $12,800 | $7,000 | $5,800 |
| | | | |
| --- | --- | --- | --- |
| | Price in Canada (CAD) | Price In Mexico (CAD) | Total Savings (CAD) |
| Mommy Makeover | $17,000 | $9,400 | $7,600 |
With savings this great, it seems silly to overpay at home, especially when Mexico is so close by. There are many top clinics all over the country, so it doesn't matter where in Mexico you wish to go.
The Best Clinics And Hospitals
What's great is that you don't have to go far into Mexico if you don't want to. Mexicali is a fantastic border town with some great locations to see a surgeon. Among the best is the Hospital de le Familia and the Maurice Aceves Clinic . These are world-class establishments where you can receive a mommy makeover to the exact same standard as you would at home.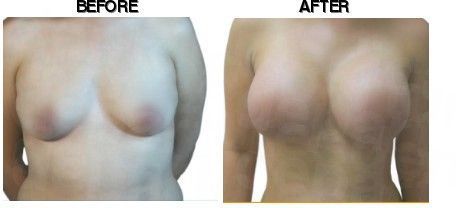 Dr. Allan Ceballos Pressler is another great choice. He is located in Guadalajara, so if you want to explore deep into the heart of Mexico then pay him a visit.
Luis Hector Torres Lopez is an extremely experienced surgery operating in Puerto Vallarta. This is a fabulous resort town, so if you want to transform your appearance and relax on the beach then he is another great option.
If you are planning a trip to the bustling Mexico city, then you will be overwhelmed with options. We recommend the Arte Cirugia Plastica as a great option.
You can find out more about these clinics by viewing their individual pages on this site. You will be able to look at doctor profiles, read neck lift reviews, and look at neck lift before and after photos.
Now you know the best clinics and the best prices for a mommy makeover. Mexico really will allow you to effectively transform yourself. Upon returning home you will look and feel like a new person.