Are you considering enhancing your assets? First off, you will need to choose from all the different breast implant surgeons. Mexico has many with world-class training, who also offer very competitive prices. Let's find out who they are and where they can be found.
1. Ernesto Javier Acosta Abeyta
Merida is a beautiful city in Yucatan which overlooks the Gulf of Mexico. It is steeped in culture and history which draws in many travelers. If you're planning a visit then the surgery of Dr. Ernesto Acosta is the best choice for breast implants. He is an internationally recognized plastic surgeon who will be able to complete amazing work in a modern and sterile environment.
Are you planning on hitting the beaches of Mazatlan as well as getting your breasts enhanced? If so a visit to Dr. Jesus Castro is recommended. He is the director of the Clinica Hospital Mercy. This modern medical facility was opened in 2003 and since then has built up an impressive reputation.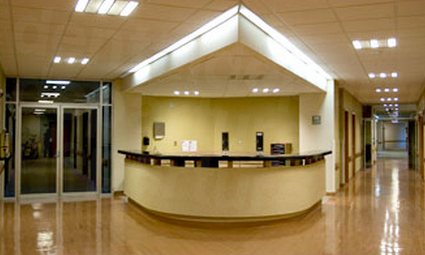 Guadalajara is an exciting city located in the heart of Mexico. It's here that you will find Dr. Alejandro Rodriguez's clinic. He is a highly skilled medical practitioner backed by an expert team. What's most impressive about him is that he has 25 years experience and belongs to many prestigious US medical associations.
4. Raul Lopez
Don't want to go deep into Mexico? You can instead just hop across the border to Reynosa. This town is located at the top of Mexico right by Texas. This makes it easy to drive to for many people. Dr. Raul Lopez is the top surgeon at the Laser Clinic: a world-class medical establishment. It's here that you will be able to get amazing breast work completed.
Not far from Reynosa is the city of Monterrey. This makes another great option for those that don't want to travel too far. Dr. Mauricio Marcos-Fahme runs an elite clinic within the city. He has many years of experience and some of the best training from Mexico and Brazil.
The Prices
Alright, you know who the surgeons are but what about how much they charge. The prices are very similar no matter where you go in Mexico. Have a look at the tables below, to see how much you should expect to pay, for breast implants, from any one of these surgeons.
| | | | |
| --- | --- | --- | --- |
| | Price in the US (USD) | Price in Mexico (USD) | Amount Saved (USD) |
| Breast Implants | $4,700 | $2,900 | $1,800 |
| | | | |
| --- | --- | --- | --- |
| | Price in Canada (CAD) | Price in Mexico (CAD) | Amount Saved (CAD) |
| Breast Implants | $6,300 | $3,900 | $2,400 |
These are some really amazing savings, especially considering how close Mexico is. You have the option of just popping across the border, getting the implants and coming straight back, or you can combine a longer holiday with the surgery. Either way, you will save yourself a nice sum.
Now you know all about the top breast implant surgeons. Mexico has some great ones that also offer amazing prices. So don't wait any longer. Take a trip to Mexico to transform your assets.