Do you feel you look older? The signs of aging can appear on your skin for numerous reasons, such as weight gain and an unhealthy lifestyle. Luckily for you, botox is the perfect remedy for this problem. By opting for botox, you can not only get rid of your wrinkles and fine lines without having to go under the knife but it also reduces the risk of migraines. However, you have to spend a considerable sum of money, AUD $20 (NZD $21), on each unit of botox that you need at the leading botox clinics. Samui can prove an affordable alternative in this regard.
Why Fly to Thailand for Botox
Over the years, Thailand has become a popular medical tourism destination. People from Australia and New Zealand head down to the best botox clinics in Samui to get the treatment done at a price lower than what they have to bear at home. On average, the botox cost in Koh Samui starts from around AUD $12 (NZD $12.6). This means that you can have the procedure done for 40% less than what you end up spending Down Under on botox. Review prices of different botox clinics in Koh Samui and you will get a better idea. Though the price difference might seem marginal on a per unit basis, you need to keep in mind that you'll need to get dozens of units if not hundreds. Plus, you're getting a free holiday in the process!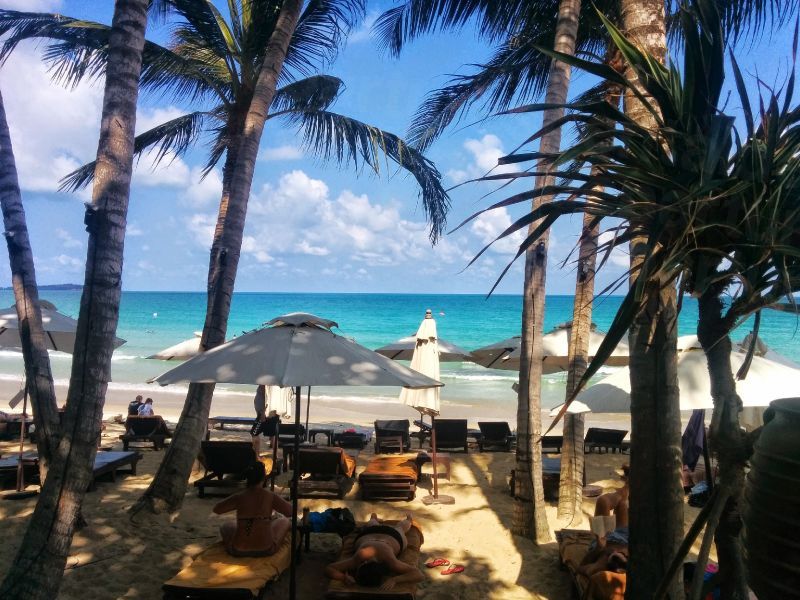 The great thing about the leading botox clinics in Samui is that they share reviews of past patients online. You simply need to go online and check out botox review sites as well as botox before and after pictures for the top botox clinics there, such as the Issara Clinic and Rajdhevee Clinic. However, you may wonder how you can evaluate the quality of the treatments on offer over the internet. This is where you have to do some research and consider a few factors before you decide on a particular clinic. Read on.
Factors to Consider
Firstly, you should keep in mind that the botox cost at all the clinics is lower than you have to bear back home. Hence, you should not even think about the price. Secondly, you should check off your list any clinic that doesn't share detailed prices. You should also look for botox before and after images as they give you a better idea of the effect it will have on your appearance.
Thirdly, you should stick to hospitals that have a solid reputation in the cosmetic treatments niche. As mentioned above, the Rajdhevee Clinic and Issara Clinic are two of the leading botox facilities in Koh Samui. They employ highly experienced and qualified botox specialists. Their staff is bilingual, so you won't have any trouble communicating with them. Moreover, they will help you take care of the logistics so you can have a comfortable trip.
So make sure consider all these factors to filter through the list of the best botox clinics Samui has to offer.