Thinking of getting your lip augmentation done? If you want to travel to Mexico and you are looking for a great clinic with proven experience and great results, then we recommend Cancun. Besides, lip augmentation prices in Cancun are way cheaper than what you would have to pay in the USA or Canada.
An Affordable Medical Vacation
One of the great things about doing your cosmetic surgery in Mexico is that you can get cheaper lip augmentation prices. In Cancun especially, where there are many established and renowned cosmetic clinics, you can save at least 60% on the cost.
At the Sculpting Medicina Estetica for instance, lip augmentation prices start at USD 366 (CAD 494; EUR 341; GBP 286; AUD 485; NZD 521) which is virtually nothing when you compare it to approximate USA and Canada prices: USD 2,687 (CAD 3,627; EUR 2,505; GBP 2,098; AUD 3,562; NZD 3,821).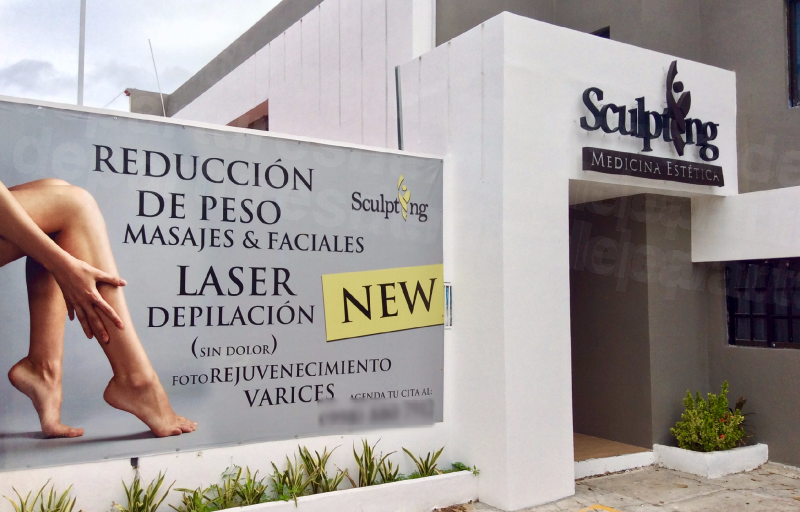 And prices are that cheap in Mexico because the administrative fees and all other labor costs (workforce salary, etc.) are much lower in Mexico. These are the types of savings that you can make just by picking Mexico as your destination. And on top of that, because the cost of life in Mexico is cheaper, you can also get great deals on hotels and sightseeing packages while in Cancun, which means more savings for you.
Work with Top Notch Cosmetic Surgeons
If you're getting lip augmentation in a Cancun clinic, you don't have to worry about the quality of care received because Cancun cosmetic surgeons are highly trained and experienced in a wide variety of plastic surgery procedures.
Dr. Gustavo Corral Arana for instance, who works at the Sculpting Medicina Estetica , has been in practice for 9 years. He graduated from the university of Guadalajara, and further specialized in esthetic medicine and bariatric surgery at the same institution. Furthermore, he is bilingual (English and Spanish), and this facilitates communication with non-Spanish speaking patients travelling from overseas.
A Beautiful City at Low Rates
Cancun is known as one of the top touristic cities in the world, and now welcomes even more visitors every year because of medical tourism. And regardless of the season where you're going, there is always something exciting and interesting to do in Cancun. If you love the beach, then summer is definitely the best time to get your lip augmentation in Cancun. You can experience the top Cancun beaches or head to the Playa Norte. Cancun also has a lot of cultural festivals and events such as the Cancun Jazz Festival or the Ballet Folklorico de Cancun and you can schedule your vacation around these to make sure you don't miss it!
Doing cosmetic surgery in Mexico is a great way of savings, even on your lip augmentation prices. In Cancun, clinics such as the Oneline Beauty Clinic or Sculpting Medicina Estetica are experienced and give great results, so you don't have to worry about the quality of care. Get in touch with the Medical Departures team today to find out how you can book your lip augmentation in Cancun.