Thinking of getting a boob job? This article is for you! Deciding to get breast augmentation is a big decision, and as such, should not be taken likely. Because the success of your boob job depends on several factors, including the expertise and experience of your provider, choosing the perfect breast augmentation clinic is a critical step. Based on our breast augmentation review, Malaysia clinics are highly recommended for boob jobs.
Malaysia, a Trendy Destination for Breast Augmentation Surgery
Malaysia has become a very trendy destination for medical tourism over the past years. The majority of people who travel here do so because of the cheap prices for medical and cosmetic procedures. By working with Medical Departures, you are set to get the best of two worlds: affordable breast augmentation surgery in the setting of an impromptu medical vacation! And did we mention the results are impressive? See for yourself by checking out the breast implantation before and after pictures from our patients.
Breast Augmentation Clinics in Malaysia
There are many options to choose from when selecting your breast augmentation clinic in Malaysia. In Kuala Lumpur for instance, the Premier Clinic , and the Arc Clinic are usually top choices from Medical Departures patients, due to their excellent care, professionalism, expertise of their staff and cheap prices. Pantai Medical Centre is another premium institution in Kuala Lumpur, that has been around for 12 years now. The center is made of several departments, and is staffed by at least 200 providers, who for the most part, are bilingual and have extensive experience.
Cost of Breast Augmentation Surgery in Malaysia
if you are on a budget and you really want to save on your breast augmentation, Malaysia is the destination for you. Breast augmentation clinics in Malaysia provide the same services, with the same results as their analogous clinics in Australia and New Zealand. The only difference is that in Malaysia, you save at least 50% on your boob job, and you get to take an off-season vacation to a fantastic country. For instance, the Beverly Wilshire Medical Centre is one of Medical Departures 's top destinations for cosmetic surgery in Kuala Lumpur. The cosmetic surgeons who work there are board-certified, bilingual providers with experience in dealing with an international clientele. Breast augmentation review at this clinic indicated that the air of luxury, modern technology and state-of-art equipment that this facility provides contribute to enhancing the patient's experience. And even with all these characteristics, breast augmentation surgery at the Beverly Wilshire Medical Centre is at least 4 times cheaper (AUD 4,954; NZD 5,315; USD 5,057; CAD 5,044; GBP 2,918; EUR 3,484) than if done in Australia or New Zealand (AUD 15,831; NZD 16,985; USD 11,829; CAD 16,120; GBP 8,325; EUR 11,135).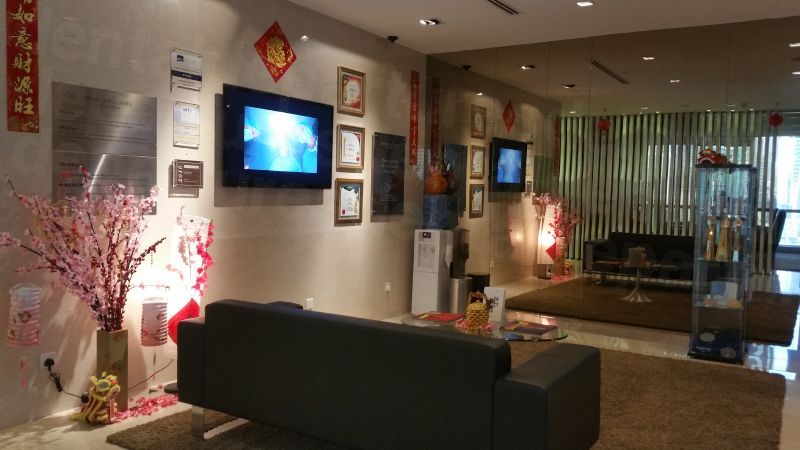 Deciding to get a boob job is a very important decision. At Medical Departures, we understand how important it is for you to select the right breast augmentation clinic and work with the right surgeon. So to get a head start, check out our breast augmentation review. Malaysia clinics are guaranteed to offer you great prices, great results and overall, a great experience.